Relational Undercurrents: Contemporary Art of the Caribbean Archipelago
Curated by Tatiana Flores
Reception: Thursday, May 31, 6-8 pm
From June 1 - September 23, 2018
Columbia University Miriam and Ira D. Wallach Art Gallery
From June 28 to September 23, 2018
Sugar Hill Children's Museum of Art & Storytelling
New York City
Columbia University's Wallach Art Gallery is proud to present the far-reaching survey exhibition Relational Undercurrents: Contemporary Art of the Caribbean Archipelago, on view from June 1 through September 23, 2018. Featuring recent works by more than 70 artists with roots in more than a dozen islands of the Caribbean, the exhibition is being presented by the Wallach at its new home on Columbia's Manhattanville campus, in the Lenfest Center for the Arts. The Wallach is dividing the large-scale presentation with its neighboring institution in West Harlem, the Sugar Hill Children's Museum of Art & Storytelling, which will show its own portion of the exhibition from June 28 through September 23.
Relational Undercurrents encompasses painting, sculpture, photography, video, installation and performance, grouping the works into four thematic sections: Conceptual Mappings, Perpetual Horizons, Landscape Ecologies and Representational Acts.
Central to the concept of the exhibition is the understanding that despite the variegated colonial histories of the islands represented—Aruba, the Bahamas, Barbados, Cuba, Curaçao, the Dominican Republic, Guadeloupe, Haiti, Jamaica, Martinique, Puerto Rico, St. Martin and Trinidad and Tobago—thematic continuities run through the contemporary art that has arisen from them. By focusing not on individual islands but on the sweep of the archipelago, the exhibition proposes a way to look at today's Latin American art starting from the perspective of the Caribbean rather than the mainland.
Curator Tatiana Flores has written, "The exhibition draws analogies to initiatives in literary studies that seek to locate a distinct Caribbean poetics…in spite of the narrative of difference, fragmentation, and heterogeneity that dominates the popular imaginary."
"Since New York enjoys one of the largest pan-Caribbean populations in the world, it's crucial to engage with the rich contemporary art connected to our city," said Deborah Cullen, director and chief curator of the Wallach Art Gallery. "This exhibition also provides students and scholars a special opportunity to access English, Dutch, French and Spanish production all in one place." Relational Undercurrents advances—and responds to—the groundbreaking survey exhibition Caribbean: Art at the Crossroads of the World that was organized in 2012 by El Museo del Barrio (where Deborah Cullen was director of curatorial programs at the time) and presented in conjunction with The Studio Museum in Harlem and the Queens Museum of Art. Relational Undercurrents is curated by Tatiana Flores, Associate Professor of Art History and Latino and Caribbean Studies at Rutgers University, who received her Ph.D. from Columbia's department of art history and archaeology in 2003. The exhibition is accompanied by a comprehensive full-color catalog.
About the Miriam & Ira D. Wallach Art Gallery
Established in 1986, the Wallach Art Gallery is the University's premier visual arts space. We are a platform for critically acclaimed exhibitions, a dynamic range of programming and publications that contribute to scholarship. The Wallach Art Gallery advances Columbia's historical, critical and creative engagement with the visual arts. Serving as both a laboratory and a forum, the Wallach Art Gallery offers opportunities for curatorial practice and discourse, while bridging the diverse approaches to the arts at the University with a welcome broader public. We present projects that are organized by graduate students and faculty in the department of art history and archaeology or by other Columbia scholars, focus on the contemporary artists of our campus and communities and offer new scholarship on University special collections.
About the Sugar Hill Children's Museum of Art & Storytelling
The Sugar Hill Children's Museum of Art & Storytelling is a contemporary art museum for children rooted in principles of social justice. We strive to strengthen our culturally rich neighborhood with space where children and their families grow and learn about Sugar Hill, and the world at large, through dialogue with artists, art, and storytelling. Designed by internationally acclaimed architect David Adjaye, the Museum opened in October of 2015 as the cultural capstone of the Sugar Hill Project, a multi-use building developed by Broadway Housing Communities (BHC) which includes permanent affordable housing for individuals and families, and the Sugar Hill Museum Preschool.
Media Contacts:
Eve Glasberg, eg2731@columbia.edu, 212.854.8336
Lewis Paul Long, lpl2121@columbia.edu, 212.854.6800
Relational Undercurrents: Contemporary Art of the Caribbean Archipelago has been organized by the Museum of Latin American Art (MOLAA), Long Beach, California for the Getty Foundation's PST: LA/LA initiative.
http://www.sugarhillmuseum.org/

>
>
>
>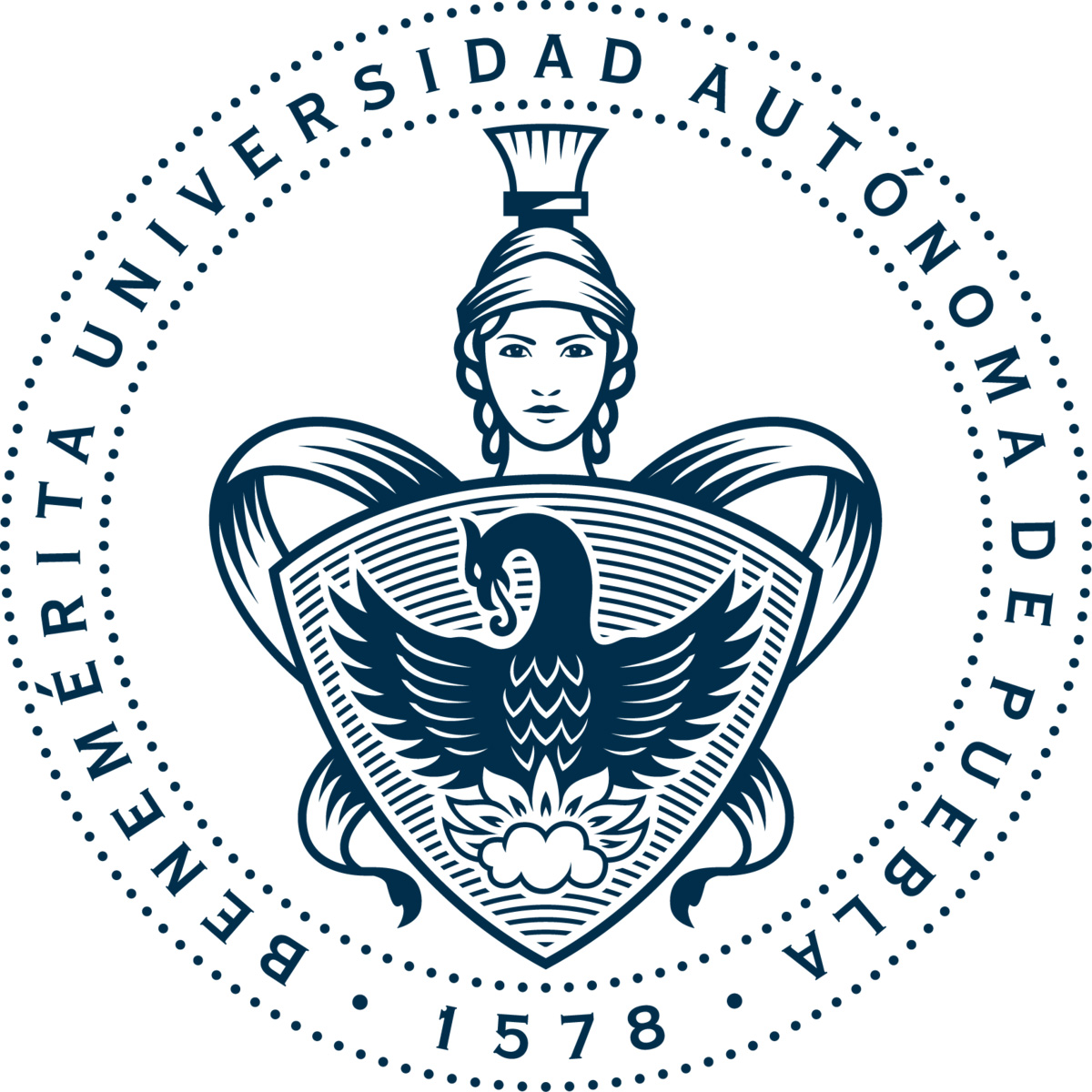 Infraleve: lo que escapa a la mirada
Del 31 de mayo al 30 de junio del 2018
Curaduria por el departamento de Estética y Arte (MEyA) de la Benemérita Universidad Autónoma de Puebla (BUAP)
Museo de la Memoría Histórica Universitaria
Mexico
Infraleve: Lo que Escapa a la Mirada fue curada por la generación 2018 de la Maestría en Estética y Arte de la BUAP con el objetivo de homenajear a uno de los artistas más célebres de Francia, Marcel Duchamp, así como de vincular a la sociedad poblana con actividades académicas de gran impacto culturale. La muestra consta de tres ejes curatoriales unidos por una idea gestada por Duchamp entre 1912 y 1920, que hace referencia a las energías perdidas en la contemplación del arte y "al resquicio de la imagen".
¿Dónde se halla lo infraleve? ¿Dónde radica ese rastro, eso tan infraordinario y que de alguna manera nos determina como seres humanos? El objetivo de nuestra exposición es precisamente preguntarnos por aquello que pareciera habernos dejado de sorprender pero que siempre está ahí, anclado en nuestra propia cotidianidad y que por el contexto actual tan tecnológicamente acelerado se nos escapa. De lo que se trata es de volver la mirada a esos rastros que permanecen en nosotros aunque no los percibamos. El asombrarnos de la vida por sí misma, de lo que es. Este asombro por ende, permitirá que podamos construir el rompecabezas de nuestras propias existencias individuales.
Infraleve: Lo que Escapa a la Mirada inaugura en el Museo de la Memoria Histórica Universitaria el 31 de mayo a las 17:30 horas y permanecerá hasta el 30 de junio, con horario de visita de 10:00 a 17:00 horas. Tendrá actividades alternativas como un ciclo de cine denominado "Intermitencias Urbanas", charlas con artistas, investigadores y talleres.
http://www.museomemoriahistorica.buap.mx/
>
>
>
>

Video SUR
Contemporary Latin American Video Art Program
From February 16 until March 12, 2018
Open from noon to midnight everyday except Tuesdays
Le Tarmac
Palais de Tokyo
Paris
Artesur returns to Palais de Tokyo with a video art program designed as a kaleidoscope. For Video SUR, Artesur's team invited active collectives and independent structures from South America to offer a selection of artist's videos. Plural and multipolar, this program offers an immersion in the contemporary Latin American art scene through the eyes of the actors who make the artistic life of the continent, encourage and support it. Hence, this program is an opportunity to discover new artists, and with them, places and networks that accompany them in their research and experimentation.
arte-sur.org is a website dedicated to the contemporary art in Latin America, founded in Paris, France, by independent curator Albertine de Galbert. Hosted by Beam Prod, Artesur has been designing curatorial and cultural cooperation projects since 2010.
Video SUR Design & Coordination by Ananay Arango & Elena Lespes Muñoz
Collectives & Independientes Structures:
La Embajada – Mexico
Artists : Melissa Guevara – Jesús Hdez-Güero – María Raquel Cochez – Edgar León – Guillermo 'Habacuc' Vargas – Regina José Galindo – David Perez Karmadavis – Antonio Pichilla – Deborah Castillo – Jason Mena – Enrique Jezik
Proyectos Ultravioleta – Guatemala
Artists : Johanna Unzueta – Javier Bosques – Hellen Ascoli – Alberto Rodríguez Collía – Jessica Kairé – Jorge de León – Gabriel Rodríguez – David Perez Karmadavis – Manuel Chavajay
TEOR/éTica – Costa Rica
Artists : Lucia Madriz – Stephanie  Williams – Roberto Guerrero - Roberto Guerrero – Marton Robinson
Despacio – Costa Rica
Artists : Carlos Fernandez  – Javier Calvo  – Abigail Reyes
EspIRA – Nicaragua
Artists : Darling López Salinas  – Miguel Díaz  – Elyla Sinvergüenza  – Patricia Belli  – María Félix Morales  – Ricardo Huezo – Federico Alvarado – Virginia Paguaga
BIS – Oficina de Proyectos – Colombia
Artists : Ana Maria Millán – Colectivo Maski – Adrián Gaitán – Juan Obando – Alberto Lezaca – Monika Bravo – Gustavo Toro – Tatyana Zambrano – Roberto Ochoa – Lina Rodríguez Vásquez
CaldodeCultivo – Colombia
Micromuseo – Peru
Artists : Ana Rosa Benavides – Christian Bendayán – Patricia Bueno, Susana Torres – Íntegro – Chiara Macchiavello – Jaime Miranda Bambarén, Erasmo Wong Seoane – Carlos Morelli, Melissa Herrera – Carmen Reátegui – Carlos Runcie Tanaka – Giancarlo Scaglia – Maya Watanabe – Moico Yaker
Residência Artistica Cambridge – Brazil
Artists : Ícaro Lira, Isadora Brant et Fernanda Taddei
OLHO – Brazil 
Artists : Letícia Ramos – Ana Vaz – Tamar Guimarães
Galería Ruby – Argentina
Artists : Malena Pizani – Josefina Labourt – Julián Gatto
Y.ES Contemporary – El Salvador
Artists : Verónica Vides – Crack Rodriguez – Victor Hugo Portillo
Arte Actual FLACSO – Ecuador
Artists : IrinaLilianaGm – Valeria Andrade – Alex Schlenker – José Antonio Guayasamín
BARRO – Argentina
Artists : Amalia Ulman – Agustina Woodgate – Nicola Costantino – Martín Legón
Die Ecke Arte Contemporáneo – Chile
Artists : Nicolas Rupcich – Claudia Joskowitz – Enrique Ramirez – Marcela Moraga – Johanna Unzueta – Francisca Benítez – Catalina Baeur – Alejandra Prieto
La Ene – Argentina
Artists : Nina Kovensky – Sofía Gallisá Muriente – Leandro Tartaglia, Francisco Marquez, Santiago Villanueva – Básica Tv – Fernanda Pinta, Federico Baeza
Press Release: Español | English | Français
Brochure: Français
http://www.palaisdetokyo.com/
>
>
>
>

Entropia Urban
8 de febrero de 2018
Centro de la Imagen
Ciudad de Santo Domingo
La Fundación Imagen 83 y el Centro de la Imagen invita a la inauguración de la exposición "Entropia Urbana" de nuestra colección, la misma se llevará a cabo el día 8 de Febrero del presente año en el Centro de la Imagen, en la calle Arz. Merino 464, Santa Barbara, Ciudad Colonial, a las 7,30 P.M., en la Ciudad de Santo Domingo.
http://centrodelaimagenrd.org/
>
>
>
>
>
>
>
>
>
>
>
>
>
>
>
>
>
>
>
>