2011
>
>

Artist Talk Sessions
Estafeta Temporary Studio
Viernes 16 de diciembre de 2011
Ciudad Mexico
Jason Mena (Puerto Rico, 1974)
Hannes Zebedin (Austria, 1976)
Artist Talk Sessions es una serie de presentaciones intercaladas entre artistas residentes en la ciudad de méxico y artistas en tránsito provenientes de otras latitudes. Las sesiones tendrán lugar en Estafetas Temporary Studio entre diciembre de 2011 y abril de 2012.
Sede:
Estafeta 8-15, Col Postal
Benito Juárez
Entre Metro Xola y Villa de Cortés
T. 55294760 / 04455 25220107 (Isaac Torres)
>
>
>
>

The Dialectic City [Document | Context]
Curated by Carla Acevedo-Yates
November 17, 2011 – December 15, 2011
Laboratorio de Artes Binarios (LAB)
Puerto Rico
"The urban phenomenon and urban space are not only a projection of social relationships but also a terrain on which various strategies clash"
-Henri Lefebvre, The Urban Revolution
"To capture a city in an image really means following its movement"
-Nicolas Bourriaud, The Radicant
The city is comprised of colliding elements; conflicting mechanisms that through movement create situations and actions. In constant flux and development, these dialectical relationships (1) or strategies can be interpreted and reconsidered in spatial or temporal terms. Any given building in a city, measured through its façade and structural components, undergoes constant shifts in perspective defined by social, political or economic changes in the urban fabric. Insofar as social relations are concerned, we can sense a city's identity, culture and problematics through its streets, collected debris, people, and things. The city is not a place of permanent encounters or exchanges, but a site of temporal conversations, actions, and situations. It is always changing, constantly moving. To deny movement in the city would be to deny its very substance and subsistence; movement itself being nearly impossible to imagine without space and time.
Taking as a point of departure this idea of movement and spatial/temporal transformation, "The Dialectic City [Document | Context]" gathers a group of works from 11 artists who seize the city as site and catalyst for artistic manifestations. Directly referencing the conceptual artistic strategy of documentation (2), the works on display are documents implying very specific contexts, suggesting either explicitly or implicitly an action or situation that occurred in the city. They are context specific as well as time specific (Bourriaud), remnants and documents of the city, real or fabricated, continuously connoting motion, sign, and activity.
Artists: Francis Alÿs, Alexander Apóstol, Ivan Argote, Adriana Bustos, José Luis Cortés, David Lamelas, Jason Mena, Juan Alberto Negroni, Victor Sosa, Omar Velázquez, Norma Vila Rivero
Sponsors: Contempo Art Foundation Corp., Yellowmedia Group, Trápaga-Fonalledas Collection, GoPrint Puerto Rico, American Paper, Osviarte, Dsnotipo, AREA, Museo de Arte de Ponce
___________________________
(1) When speaking of the dialectic, I am referring to Heraclitus' idea of dialectical movement, reintroduced and reworked years later by Hegel. Although Heraclitus never wrote directly about the dialectic, he is known for stating that "all is in a state of flux" referring to dynamic principles of contrasting and conflicting opposites.
(2) Conceptubyincludes practices where the final work can only be evidenced by notes, photographs or maps.
http://carlaacevedo.com/
>
>
>
>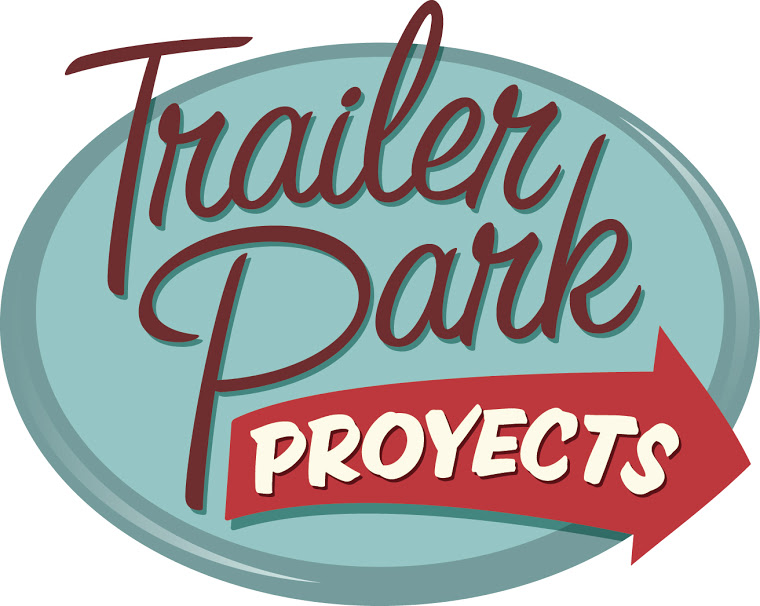 On the Move… Saving the Phenomena
Trailer Park Proyect (TPP)
November 2011
Puerto Rico
In On the Move… Saving the Phenomena, emerging artist Jason Mena shows us over 60 different photographs taken during the past years while being "on the move" from country to country exhibiting his work. The photographs are experimental process-based pieces taken by the artist during his international travels while wandering the city by foot; capturing the objects, actions, and situations that provoked his curiosity. It is the artistic process that most artists never get to show and most people never have the chance to see; images that provide us with a privileged and highly personal insight into the creative mind of the artist.
Since these photographs do not have a specific methodology and were not developed as part of a series, it is very difficult to exhibit them in a conventional setting. For this reason, these works were selected to be shown at Trailer Park Proyects. TPP is also on the move, making it the ideal environment for this type of work.
http://www.trailerparkproyects.com/
>
>
>
>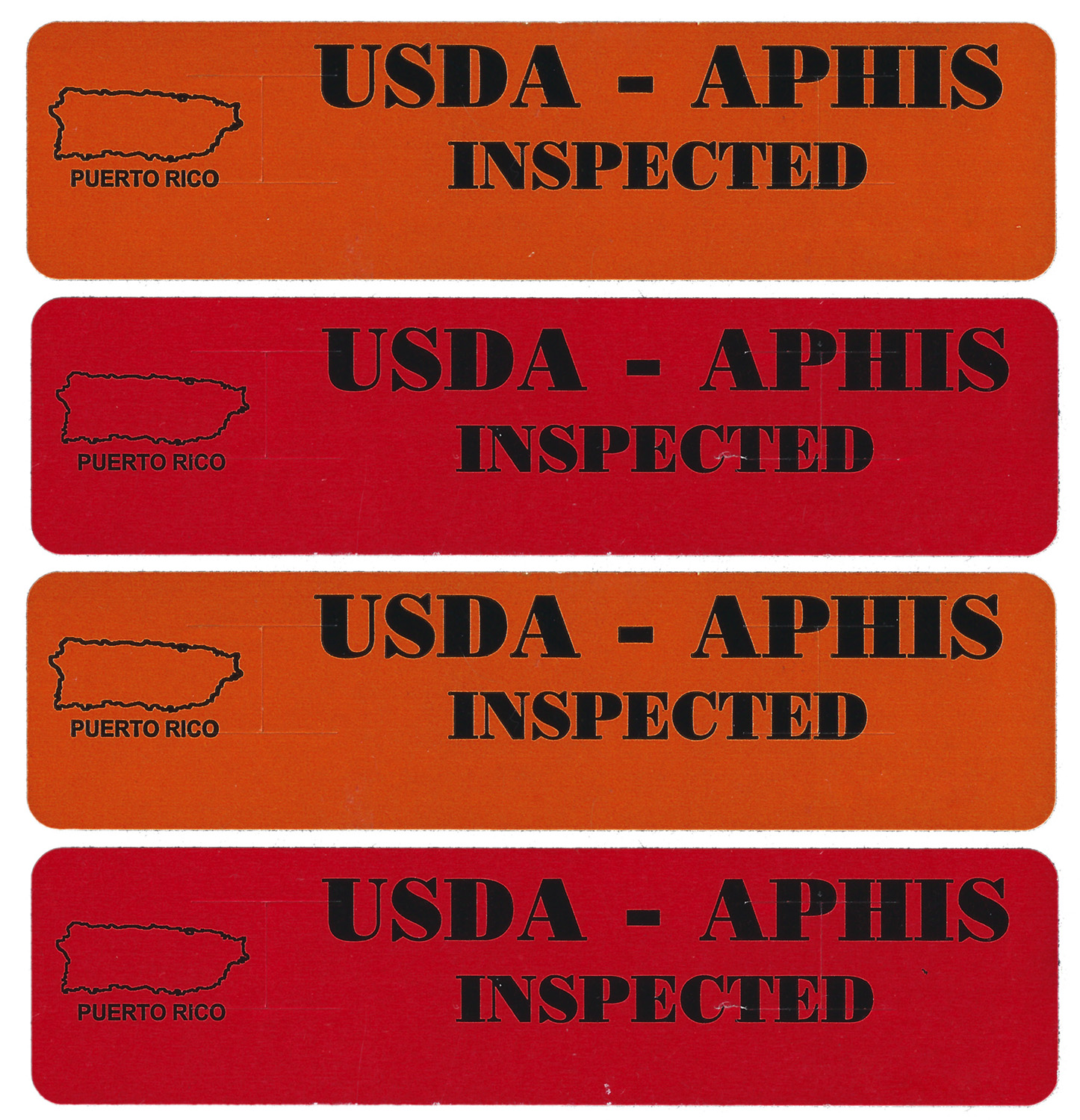 Carry-On: Puerto Rico Inspected
Contemporary Art from Puerto Rico
September 23 - November 2, 2011
Villa Victoria Center for the Arts
Boston, Massachusetts
This multi-media contemporary exhibition glimpses into the vehement beauty of the work that is being produced in Puerto Rico and its diasporas. Capturing the individual style of each artist in the haunting allure the exhibit as a whole embodies, the work is both contemporary and volatile. Exploring various ideas within the insular background of the artists: such as the portability of the physical artwork, its journey here, and self-reflection, and inspections of the complex layers within social, political, and economic realities.
Artists:
Aby Ruiz, Abey Charrón, Admín Torres, Alberto Mier, Anabel Vázquez, Aslan, Alexis Bousquet, Bobby Cruz, Beto Torrens, Bubu Negrón, Gerardo Cloquell, Elsa María Meléndez, Héctor Rafael, Iván Girona, Ismo, Jorge Rito Cordero, Jason Mena, Joelly Rodríguez, Juan Negroni, Karlo Ibarra, Lara Calo, Norma Vila Rivero, Nina Méndez Martí, Nepo, Manuel Rodríguez, Myritza Castillo, Melvin Martínez, Alexis Díaz(La Pandilla), Omar Velázquez, Omar Banuchi, Omar Obdulio, Quique Rivera Rivera, Rafa Miranda, Vincent Diaz Negron, Yolanda Velázquez, and Zinthia Vázquez Viera
Curators:
Anabel Vázquez Rodríguez & Beto Torrens
http://www.ibaboston.org/
>
>
>
>

Muestra Nacional de Arte 2011
Arte en el medio: 35 Años de Fotografia en Puerto Rico
Curadora: Mercedes Trelles Hernández
Jueves 15 de septiembre de 2011 hasta el 12 de noviembre de 2011
Instituto de Cultura Puertorriqueña
Antiguo Arsenal de la Marina Española
Puerto Rico
El Instituto de Cultura Puertorriqueña (ICP) y su programa de Artes Plásticas inaugurará el jueves, 15 de septiembre del 2011, a las 7 de la noche, la Muestra Nacional de Arte 2011, Arte en el medio: 35 años de fotografía en Puerto Rico.
Arte en el medio: 35 años de fotografia en Puerto Rico es una exhibición panorámica donde a través de unas 130 obras se explora el desarrollo de la fotografía artística en nuestra isla desde Ramón Aboy hasta la Generación Facebook y como éstos se han dedicado a romper esquemas.
La exhibición se presentará en las salas del Antiguo Arsenal de la Marina Española, en la Puntilla, Viejo San Juan, y permanecerá hasta el 12 de noviembre de 2011, libre de costo, de martes a sábado de 9:00am a 12:00pm y de 1:00pm a 4:30pm.
T. 787 725 8320 / 787 724 1877
http://www.icp.gobierno.pr/
>
>
>
>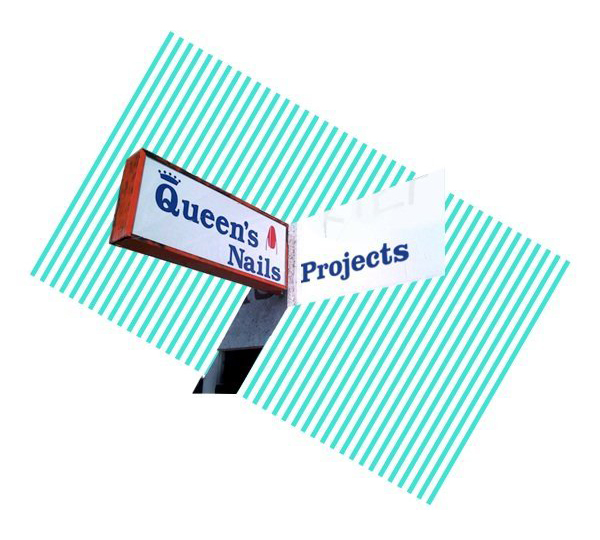 SF Tropical Part II
August 13 - September 3, 2011
Opening Reception, Saturday, August 13, 8-11 pm
Queens Nails Project
San Francisco
As fog hovers over the bay, we lament the loss of summer. Naturally, we physiologically expect warm sunny days, and why not? A tropical San Francisco summer might be nice. By default, the tropics are a construction, both by geography and by culture, equally defined by authentic characteristics as well by fantasy, commerce, and desire. The tropical, as an adjective, sets itself to the constant challenge of balancing its multiple realities and the expectations placed upon its self. Like many other contradictions, it faces the very fact that in every cliché there is always some truth close to the stereotype.
The exhibition SF Tropical attempts to explore these realities and work as a hub while playing off stereotypes that will produce two group exhibitions and a series of one-off events during the summer in San Francisco at Queens Nails Projects.
Artist: Facundo Argañaraz, Sofía Cordoba, George Kuchar, Eamon Ore-Giron (DJ Lengua), Tim Sullivan and Chris Corrente, Jason Mena, Haden Nicholl and Jenifer K Wofford
Special Music Performance: Juan Luna-Avin and Josh Pieper on Opening Reception, Sat Aug 13 ChuCha Santamaría y Usted on Closing Reception, Sat Sep 3
About the Work: Facundo Argañaraz focuses on works on paper and paintings including, Zodiac and Grid Room that utilize anachronistic elements and discarded images not for their nostalgic value but as remains of 20th-century utopias on the act of making. Mostly comprised of found photographs, photocopies, and pages from vintage books depicting modern designs and/or environments, Argañaraz's imagery as a mark-making tool, already packed and charged with pictorial formal elements. The core forms serve only to organize visual fields into dynamic, constructed compositions that hold a structural relation to the surface they organize. Sofía Córdova's most recent project Baby, Remember My Name, Córdova has created a series of music videos to accompany a concept album made under the pseudonym ChuCha Santamaría y Usted. These works draw from the conventions and pictorial language of mainstream music videos while creating a narrative surrounding specific issues of the Caribbean diaspora and identity politics. ChuCha Santamaría y Usted has created a site-specific installation based on the recording of their new vinyl record.
Eamon Ore-Giron (DJ Lengua) presents a listening station that focuses on his amazing new vinyl record release, Cruzando which combines an infectious mix of cumbia, electronic, and breakbeats that explodes boundaries between culture and music. George Kuchar premiers his new Weather Diaries video, in which Kuchar observes weather and food from dreary motel rooms in Oklahoma, revealing alienation and loneliness in the rural American landscape that also resonates with unexpected poetry.
What is Art? LIVE! Is San Francisco's premiere art-themed television program hosted by Tim Sullivan and Chris Corrente featuring a regular gang of random misfits. For SF Tropical, The What is Art? LIVE! Gang invites you to join them on their summer vacation island tour! This episode will feature live guests, as well as, foreign correspondents covering the global art scene including: Jenalee Harmon covering culture night in Reykjavík, Iceland, and Laura Kim interviewing resident artists at the National Museum of contemporary art in Seoul. Jason Mena's Looking Up (2008) took place over the Bacardi Artisan Fair during the peak hour of the event when a plane displaying a banner with the message Todo es Mentira (It's All Lies) flew over the Bacardi Rum distillery located in Cataño, Puerto Rico. The flight lasted approximately 30 minutes over a crowd surpassing 17,000 people. The outcome of the project is a series of postcards that will also function as a limited edition take away during the run of the exhibition. Haden Nicholl is presenting a series of drawings and paintings that juxtaposes elements of beauty and danger in nature. The tropical sunset is chosen for its resplendent color and sublime magnificence, while the element of peril is present in the form of a variety of insect vectors that are the causes of an array of painful and deadly tropical diseases. Jenifer Wofford is showcasing a set of beautiful drawings and paintings based on the tropical fruit, Durian famous for "smells like shit, but tastes like heaven" bad reputation. The green fruit-like geometric forms of stylized durians (Southeast Asian fruits are known for their spiky exterior, fleshy interior, and perversely pungent aroma). Function as a sort of vas hermeticum: a sealed form suggesting an overseas contract worker's tropical roots, his/her conspicuity in an institutionalized, homogenized environment, a vessel for containment and transference, and a sort of ominous self-protection.
About the Artists: Facundo Argañaraz was born in Buenos Aires, Argentina. He studied illustration and painting from a very young age and later earned a degree in Law and Political Science from the University of Buenos Aires, Argentina. After traveling worldwide for more than two and a half years without a pause, he moved to California to pursue a career as a painter and visual artist. He has exhibited nationally and internationally including recent exhibitions at Queen's Nails Projects, San Francisco; Untitled Pop Up Gallery, Buenos Aires; David Cunningham Projects, San Francisco; The LAB, San Francisco; MCCLA, San Francisco.
Born in 1985 in Carolina, Puerto Rico, Sofía Córdova received her BFA from St. John's University in Queens, NY in 2006, and her MFA from the California College of the Arts in San Francisco in 2010. She also completed the one-year certificate program at the International Center for Photography in New York in 2006. Currently, Córdova teaches at the California College of the Arts. Her work has been exhibited in California and New York.
George Kuchar is one of the legends of independent filmmaking. Beginning as a teenager in the 1950s with his twin brother Mike, Kuchar directed movies that upended Hollywood melodramas into small-scale epics, noted for their creative low-budget effects, over-the-top plots, eye-popping performances by their cast of friends, and titles like Sins of the Fleshapoids, Color Me Shameless, and Lust for Ecstasy. Kuchar's classic film Hold Me While I'm Naked is beloved by several generations of fans and filmmakers and was voted one of the 100 best films of the 20th century by the critics of the Village Voice. In the mid-1980s, Kuchar turned to video making and created what is possibly the largest single collection (160) of video diaries. This ongoing chronicle of the artist's life is called "unique in film history" by the scholar Gene Youngblood. In Kuchar's video universe, nothing is safe from the camera expanding his oeuvre to exploiting his morbid interests and notorious insecurities with his token razor-sharp sense of humor in classics like The Mongreloid and The Weather Diaries.
Eamon Ore-Giron is an artist and musician residing in Los Angeles. His artwork uses a range of media including paintings, video, sculpture, and printed media to make conceptual projects that address possible ways that sub-cultural phenomenon and music morph and adapts as it moves between languages, cultures, and political systems. Ore-Giron is also one of the original colleagues of the so-called Mission School in San Francisco during the mid-1990s and is also the founding member of the experimental audio-performance group OJO. His music under the moniker DJ Lengua has gained global praise and success fusing Cumbia with electronic and abstract beats with two vinyl LPs released on Unicornio Records. His artwork, music, and performances have been shown at the Museum of Contemporary Art, Los Angeles, Deitch Projects, New York, UCLA Hammer Museum, Museo Tamayo Museum, Mexico City, Whitney Museum of Art, New York, Peres Projects, Los Angeles, Queens Nails Annex, San Francisco, Pennsylvania Academy of Fine Art, Philadelphia, Los Angeles County Art Museum, Los Angeles, and Yerba Buena Center For The Arts, San Francisco.
Jason Mena was born in New York City and raised in Puerto Rico. His work entails a multi-faceted approach to contemporaneity that, drawn from conceptualism and minimalism, reveals the complexities and contradictions of art and society, leading to a profound criticism of the constant simulation of culture, the speed of urbanization and the untimely decay of our social and political climate. He has a B.A. from Escuela de Artes Plasticas de San Juan (Puerto Rico). He had shown his work in Puerto Rico, Spain, Philadelphia, San Francisco, and Mexico, among other places.
Haden Nicholl is a Colorado-born, San Francisco-based artist. He has a B.A. in psychology with an anthropology minor, as well as a B.F.A. from the University of Denver. He also earned an M.F.A. from the San Francisco Art Institute. His work conceptually deals with psycho/social interactions, coping mechanisms, and the relationship between sociology and nature. His art practice draws a great deal of inspiration from firsthand experience working as a counselor in a psychiatric facility for adolescents at San Francisco General Hospital.
What is Art? LIVE! Tim Sullivan is a multimedia artist working in video, photography, performance, and installation. Sullivan has spent the last five years completing a series of works exploring the myths and stereotypes of California as informed by television, film, music, and literature. He has had solo exhibitions in San Francisco, Los Angeles, Singapore, Ireland, and Poland as well as being featured in numerous group exhibitions including the 2006 California Biennial. Chris Corrente is an interdisciplinary artist working across the mediums of video, performance, staged photography, and music. A graduate of the San Francisco Art Institute new genre's program, his work runs the gamut of human emotions and experiences, ranging from aggressively dark and psychologically challenging, to absurdist and piss-laugh funny.
Jenifer K Wofford is a Filipina-American artist and educator based in the San Francisco Bay Area. She was born in San Francisco and raised in Hong Kong, the United Arab Emirates, and Malaysia. She received her BFA from the San Francisco Art Institute, and her MFA from UC Berkeley. Her work has been exhibited in the Bay Area at the Berkeley Art Museum, Yerba Buena Center for the Arts, Southern Exposure, Richmond Art Center, and Kearny Street Workshop, nationally at New Image Art (Los Angeles), Nora Eccles Harrison Museum (Salt Lake City), thirty-nine hotel (Honolulu), and internationally at Future Prospects (Philippines), Galerie Blanche (France), and Osage Gallery Kwun Tong (Hong Kong).
Queens Nails Projects is a curatorial collective platform that is dedicated to presenting audio, video, and performance-based projects. QNP aims to challenge both emerging and established cultural producers to work outside their 'normal' practice in order to produce new and unique projects. Located in the Mission district of San Francisco, QNP is co-directed and curated by, Julio Cesar Morales, Pablo Guardiola, Zoe Taleporos, and Kim Silva. Queens Nails Projects3191 Mission St.San Francisco, CA 94110
Gallery Hours Friday and Saturday 1-6 pm or by appointment
http://queensnailsgallery.com/
>
>
>
>

Hotel Charleroi Artist Residency
From July 4 to July 24, 2011
Hainaut Province's Museum of Art
B.P.S. 22
Charleroi, Brussels
Charleroi is a city and a municipality of Wallonia, located in the province of Hainaut, Belgium. By January 1, 2008, the total population of Charleroi was 201,593.[2] The metropolitan area, including the outer commuter zone, covers an area of 1,462 square kilometers (564 sq mi) with a total population of 522,522 by January 1, 2008, ranking it as the 5th most populous in Belgium after Brussels, Antwerp, Liège, and Ghent.[2][3] The inhabitants are called Carolorégiens or simply Carolos.
Hotel Charleroi is a flexible structure initiated by three European artists who would like to live and work in Charleroi. Located 60 km south from Brussels, Charleroi is a decaying industrial town with all associated symptoms - high unemployment rate, rising criminality, corruption affairs, etc. Its surrealistic urban landscape, reminiscences from an intense industrial past (slag heaps, steel factories) along with numerous irrational public infrastructures planned in the sixties (metro, ring road on viaduct), doesn't fit at all with its relatively small scale (pop. 400 000).
In fact, Charleroi offers a very condensed overview of how Modernity developed in Europe and which social and economic problems resulted from it. The city nearly didn't change for 30 years, and this makes it a very interesting investigation field for us, as it leaves everything open for a new generation of artists to position itself on its modern -and postmodern- heritage.
We share our interest in the city by organizing sleeping facilities in Charleroi and inviting contemporary artists from all over Europe for short or long-term residencies. We propose the residents to use the city as a studio or laboratory for interventions of all kinds. We can organize a place to stay and to work, but are not able to provide any financial support as we finance everything ourselves. However, we count on the enthusiasm of local institutions and establishments to create networks and opportunities in Charleroi. We understand our non-institutional status as an advantage to create a dynamic platform, able to adapt itself to every occasion it encounters.
The BPS22, the Hainaut Province's Museum of Art in Charleroi, is an exhibition space especially dedicated to art forms focusing on current social issues (cf. PHILOSOPHY).
http://hotelcharleroi.com/
>
>
>
>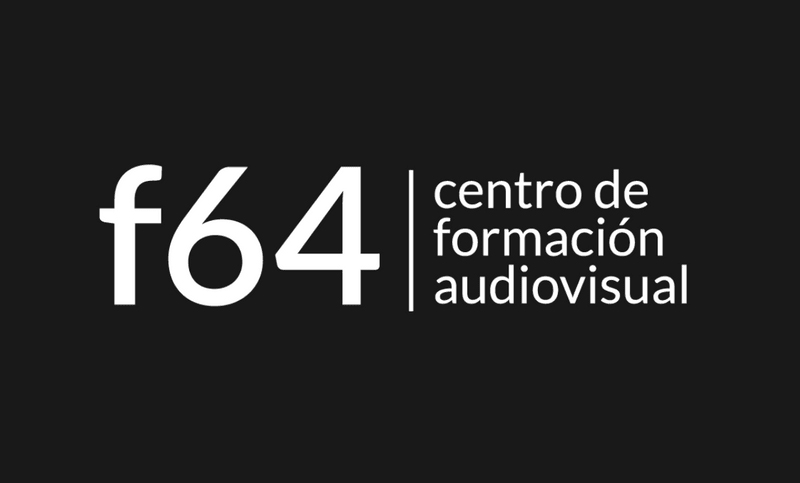 Charla
Viernes 15 y sabado 16 de abril de 2011, de 5 a 9 p.m.
f64 Centro de Formación Audiovisual
Mexico
Una plática íntima con el artista acerca del proceso creativo en su obra, una mirada actual en el arte y la fotografía como medio de expresión; así como su relación y metodología de trabajo con galerías, curadores y coleccionistas.
f64 es una escuela de fotografía y cine que imparte Cursos, Talleres y Diplomados en colaboración con Canon Mexicana. Se fundó en 2007 en la ciudad de Puebla como un lugar de encuentro y expresión para todas las personas interesadas en explorar las posibilidades de la imagen y el audiovisual.
http://f64.com.mx/
>
>
>
>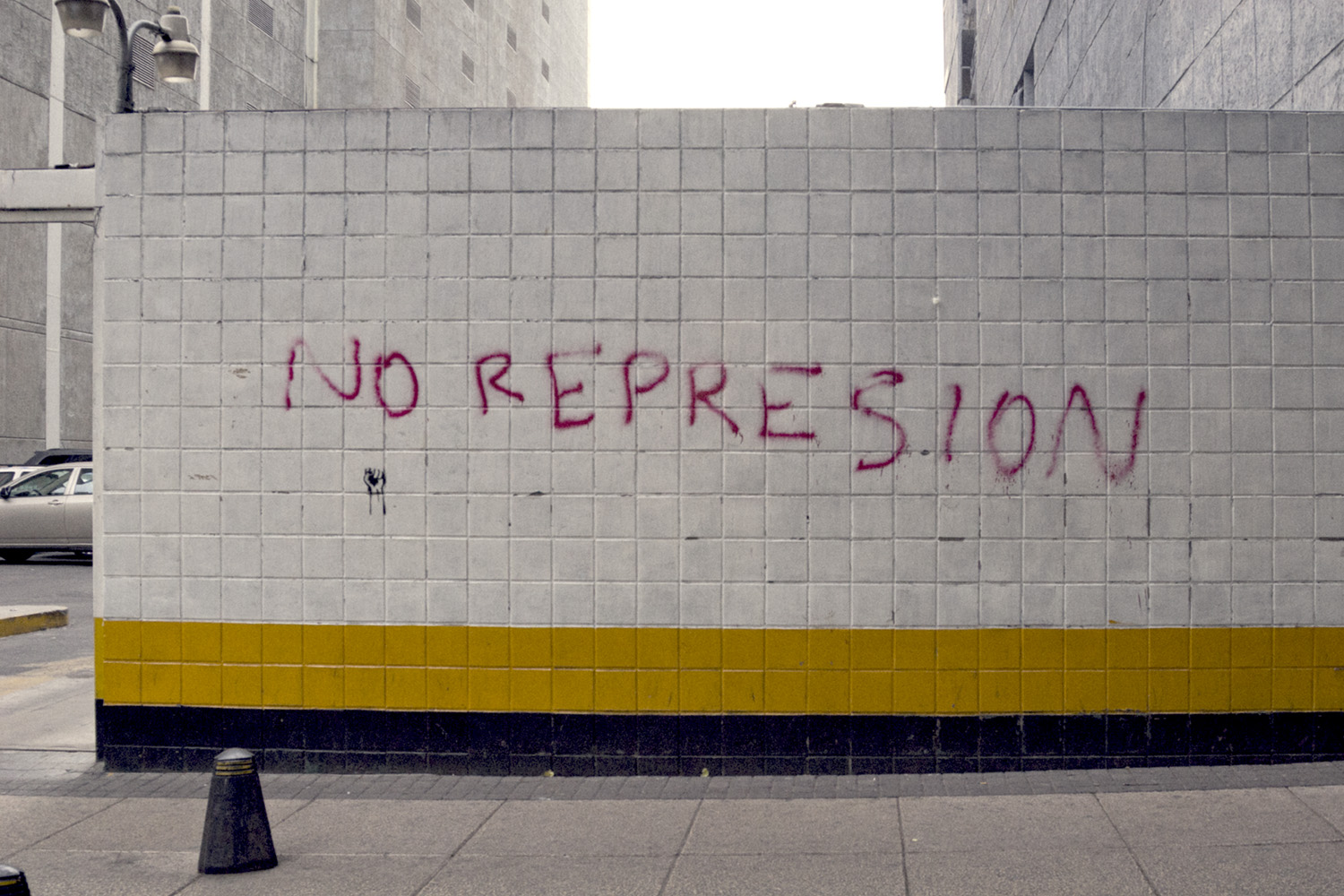 Exploración Psicogeográfica a través de la Fotografía
Taller Internacional
Inicia: 11-14 de Abril de 2011
Duración: 12 hrs. / 4 sesiones
Centro ADM
Ciudad Mexico
Síntesis: La manera como nos relacionamos y nos desenvolvemos en la sociedad y con el espacio urbano depende de nuestro concepto de la ciudad. Este taller pretende dar una breve introducción al uso experimental de la fotografía y la búsqueda del sentido de lugar a través de la intervención de un espacio especifico utilizando la práctica de la Deriva Psicogeográfica (Guy Debord 1958), procedimiento que se presenta como una técnica de paso ininterrumpido a través de ambientes diversos. Este es el origen del concepto Situacionista en dónde las distancias y los espacios no son establecidos en base a distancias físicas estables sino a la experiencia vivida del lugar.
https://centroadm.com/
>
>
>
>

Lights Out for the Territory
April 09 - 30, 2011
ADM Galeria
Avenida Monterrey 215
Col. Roma Norte
Ciudad Mexico
Graffiti is and has always been an overt political act. It's purpose: to claim ownership of the public sphere by denouncing social and political inequalities. Considered by many as a form of defacement, graffiti is perhaps one of the only true democratic mediums, at times sacrificing aesthetic formalism for ideological substance. But its invasion into the urban landscape is also plagued by another type of subversive act; its erasement, which is as much of a political act as the writing on city walls. The graffiti's erasement at times makes it even more conspicuous. In any case, both are acts that stand for transgressions on our urban landscape. As pedestrians of the city, we are inevitably forced to take in this visual psychogeography. But without a doubt, what is in the public domain, so to speak, is for the public to dispose of as it pleases. So then, who is really staking a claim in the public sphere?
The photographic series Lights out for the territory, a title taken from the book by Iain Sinclair, is comprised of photographs of erased graffiti of political messages on the streets of a couple of cities visited in the past few years. These images rebel against themselves and make us question the true nature of the political.
http://centroadm.com/
>
>
>
>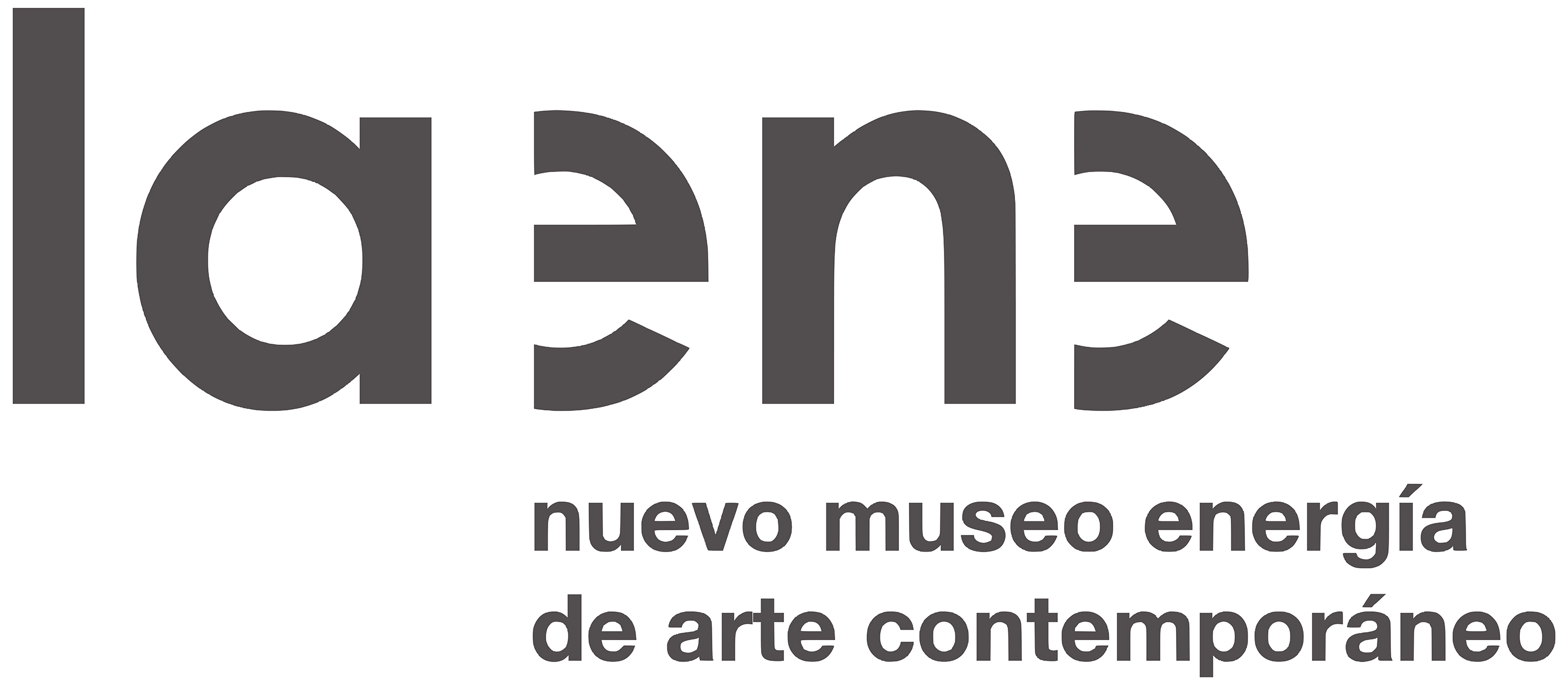 Nuestro Negocio es la Cooperación: Boricuas Bestiales
8 de abril - 31 de mayo de 2011
Inauguración: 8 de abril, 20:00 hrs.
La Ene: Nuevo Museo Energia de Arte Contemporáneo
Argentina
En La Ene se actúa bajo la premisa de que se pueden generar proyectos de envergadura local e internacional en un espacio de discusión sobre el arte contemporáneo. La exhibición fue gestionada por el coleccionista puertorriqueño Alexis Figueroa y la directora de La Ene, Marina Reyes Franco. La Ene, actuando como una organización con bases en la cooperación, aceptará las obras en calidad de donación para un evento de venta, a cambio de crear una publicación que se distribuirá en formato PDF e impreso para dar a conocer la obra de los artistas seleccionados en Argentina. Las obras de los puertorriqueños se vende por alrededor de 200 a 400 pesos argentinos.
La Ene es un proyecto desarrollado entre artistas y curadores que se auto proclama como museo en una ciudad que, propiamente, no tiene museo de arte contemporáneo. Se trata de una proyecto de crítica desde la creación, cuestionando los métodos y las figuras de legitimación. La Ene es un lugar para el intercambio entre los distintos ámbitos de la cultura contemporánea, apoyando la generación de obras y alberga proyectos artísticos, concentrándose en comunicar, investigar, exhibir y difundir el arte actual. Los artistas que participan de la muestra son: Chemi Rosado Seijo, Jesús "Bubu" Negron, Iván Girona, Omar Velázquez, Roberto Marquez, LaEle, Jason Mena, Melissa Xiloj, Rafael Miranda, Abdiel Segarra, Aslan, Nina Méndez-Marti, Carla Hernández, Bikismo, ESCO, EPIC, Alana Iturrade,Lorraine Rodríguez, Fabián Detrés, Carlos Santiago, Nelson Figueroa, Heryk Tomassini, La Pandilla, Manuel Rodríguez, Admin Torres, Sebastián Vallejo, Héctor Madera, Pun 18, Celso González, Beto Torréns, Grimaldi Báez, RogelioBáez, Jorge "Rito" Cordero,Aby Ruiz, José Rosa, Nepo,Vincent Díaz, Mero, J2, Gabriela Nieves, José "Quique" Rivera, Bobby Cruz,Jonathan Torres, Juan Negroni, Nicole Salcedo, Fernando Pintado, Clandestino 787, Karlo Ibarra, BrianRivera, Jose Ortiz OTS, Norma Vila, Edgardo Larregui, Radamés "Juni" Figueroa
http://www.laene.org/
>
>
>
>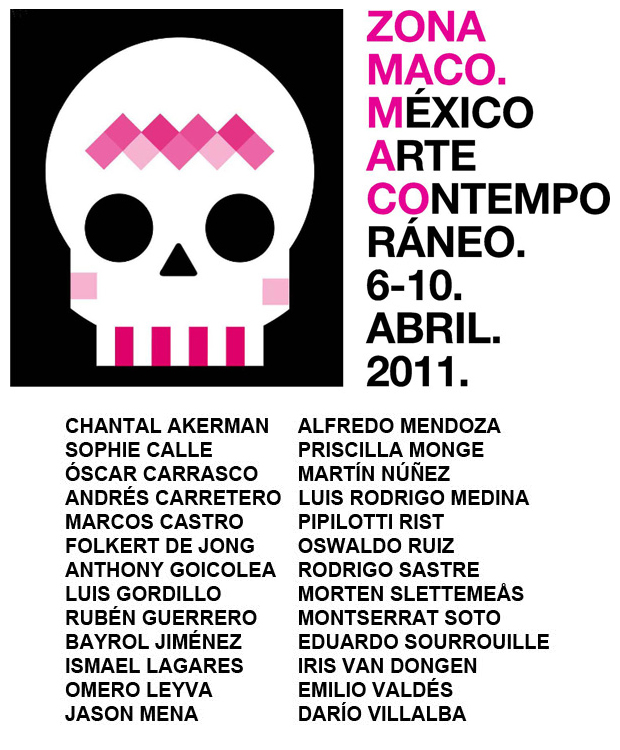 Zona MACO
Organized by Cultura y Arte Contemporáneo Zeta S.A. De C.V.
From April 6 - 10, 2011
Luis Adelantado Gallery
Hall D, Stand A221
Centro Banamex
Mexico City
The eighth edition of the contemporary art fair in Mexico Zona Maco Mexico Arte Contemporaneo.
Represented Artists:
Chantal Akerman
Sophie Calle
Oscar Carrasco
Andés Carretero
Marco Castro
Folkert de Jong
Anthony Goicolea
Luis Gordillo
Rubén Guerrero
Bayrol Jiménez
Ismael Lagares
Omero Leyva
Jason Mena
Alfredo Mendoza
Proscilla Monge
Martín Núñez
Luis Rodrigo Medina
Pipilotti Rist
Oswaldo Ruiz
Rodrigo Sastre
Morten Slettemeås
Eduardo Sourrouille
Iris Van Dongen
Emilio Valdés
Dario Villalba
https://zsonamaco.com/
>
>
>
>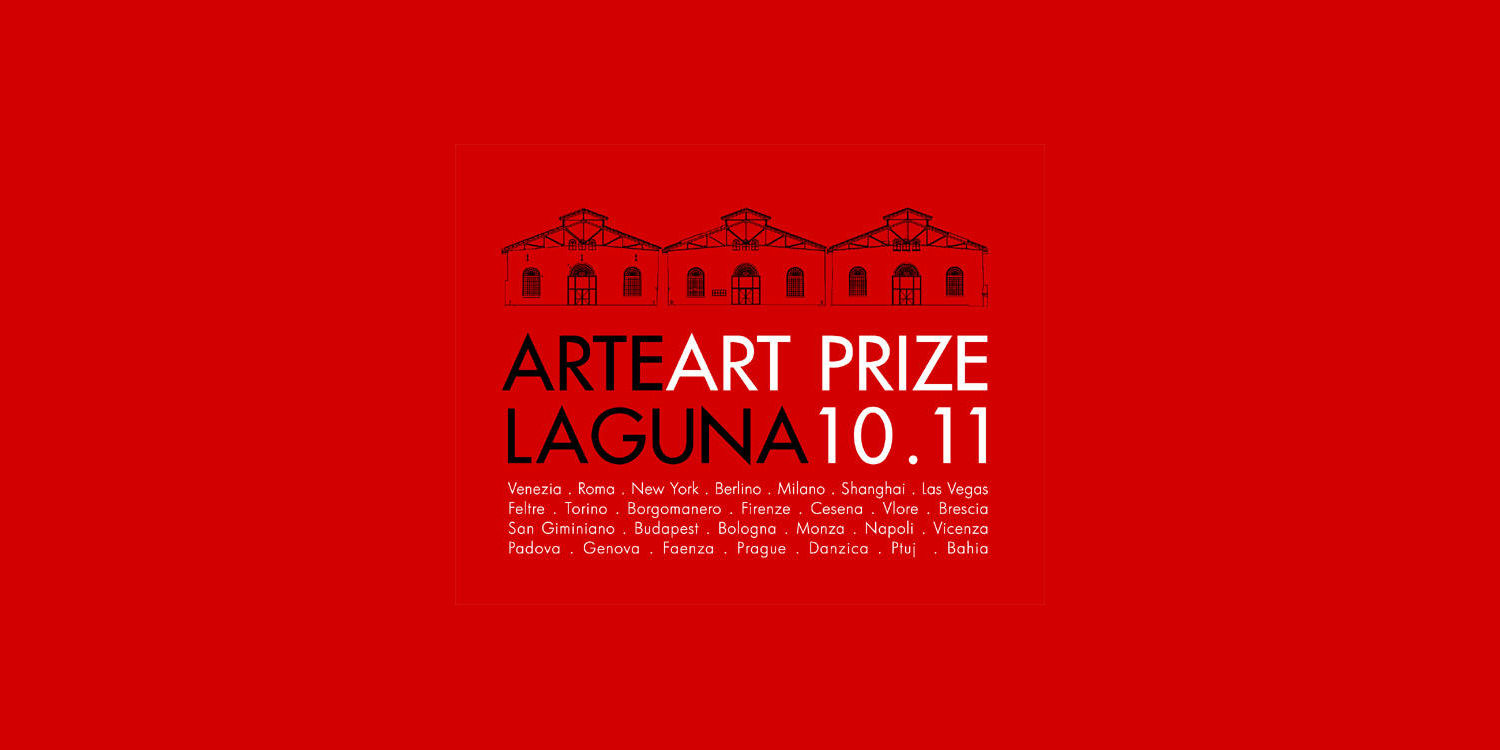 5th International Art Prize Arte Laguna Finalists Collective Exhibition
From the 12th to the 22nd of March 2011
Organized by the Italian Cultural Association MoCA and Arte Laguna,
Patronage of Ministry of Foreign Affairs, Veneto Region and the European Institute of Design
The Nappe Arsenale in Venice
Curators:
Igor Zanti – Curator and art critic
Gianfranco Maraniello – Director of MAMbo Museum in Bologna
Chiara Barbieri – Publications Director Peggy Guggenheim Collection
Ludovico Pratesi – Director of Visual Arts Centre Pescheria in Pesaro
Luca Panaro – Art Critic
Rossella Bertolazzi – Director of IED
Maja Skerbot – Art Critic and curator
Valentina Tanni – Critic and co-founder Exibart
Monika Burian – Director of the International Contemporary Art Festival in Prague - TINA B
5th International Art Prize Arte Laguna exposed the artworks of 110 artists coming from all over the world and divided into 5 sections: painting, sculpture and installation, photographic art, video art, and performance.
http://www.artelagunaprize.com/
>
>
>
>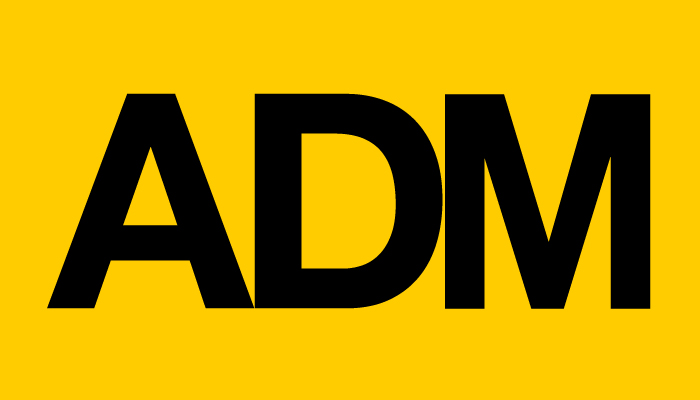 Centro ADM-PIRA
Artist in Residency Program
From March 5 to May 5, 2011
Mexico City
The ADM Artist in Residency Program establishes socio-cultural links between Mexico and abroad through the production of projects in any of ADM's three work disciplines developed by Invited/selected artists, the exhibition of their projects as well as the development of activities geared towards the public such as workshops, lectures, portfolio reviews, etc.
http://centroadm.com/
>
>
>
>

ARCO Madrid
February 16 - 20, 2011
Luis Adelantado Gallery
Booth 10E07
Spain
Represented Artists:
Chantal Akerman
Aggtelek
Sophie Calle
Óscar Carrasco
Andrés Carretero
Marcos Castro
Kimberly Clark
Folkert De Jong
Fendry Ekel
Luis Gordillo
Rubén Guerrero
Carlos Huffman
Bayrol Jiménez
Ismael Lagares
Jason Mena
Priscilla Monge
Alejandro Prieto
Pipilotti Rist
Oswaldo Ruíz
Martin Skauen
Morten Slettemeås
Montserrat Soto
Eduardo Sourrouille
Isis Van Dongen
Emilio Valdés
Darío Villalba
http://www.ifema.es/
>
>
>
>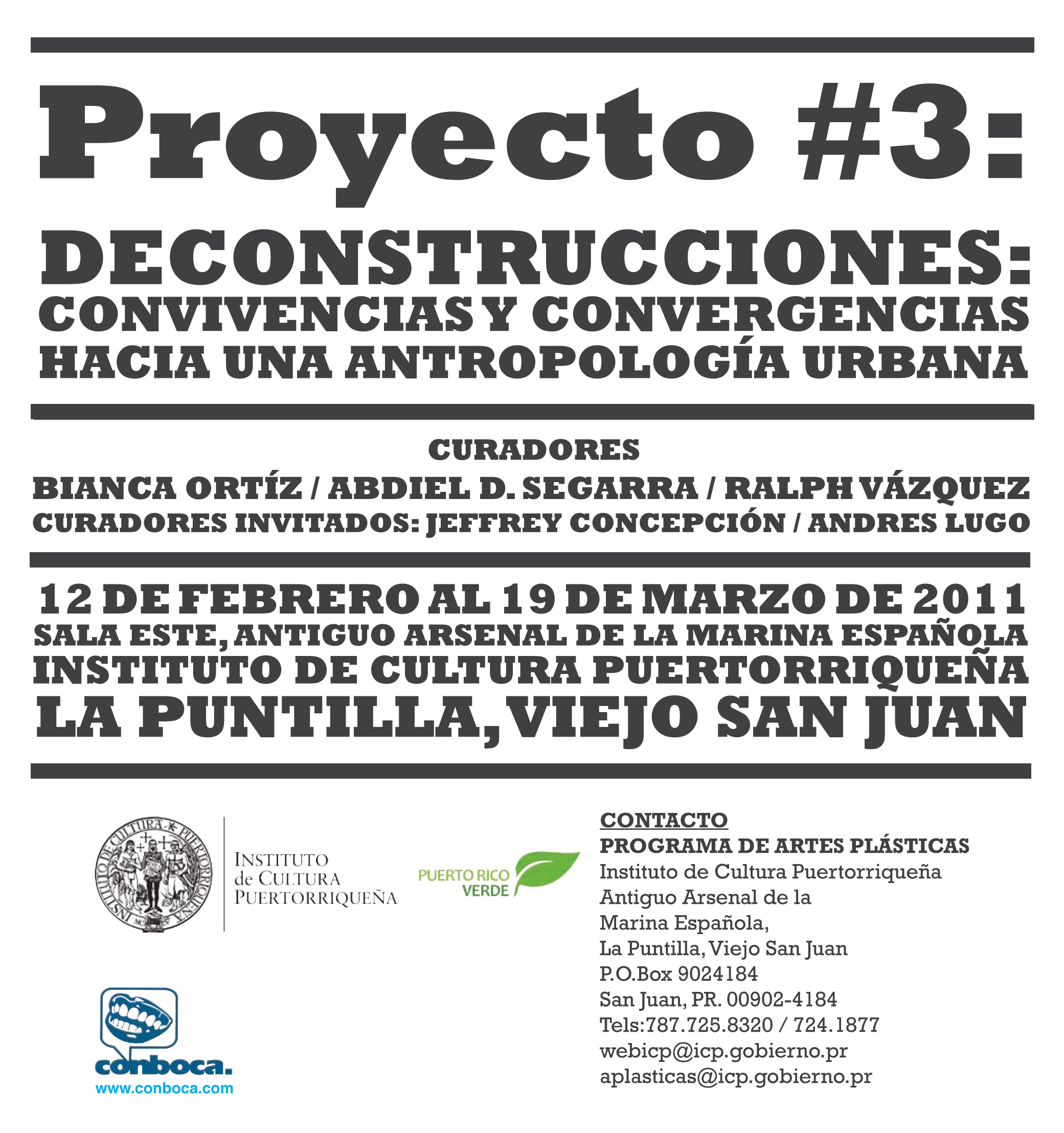 Serie Regional de Jugadores Pampers
Deconstrucciones: Convivencias y convergencias hacia una antropología urbana
Curated by Abdiel Segarra Ríos, Bianca Ortiz Declet, and Ralph Vázquez Concepción
February 12, 2011 - March 19, 2011
Antiguo Arsenal de la Marina Española
Puerto Rico
Deconstrucciones: Convivencias y convergencias hacia una antropología urbana is part of a series of projects conducted at the Antiguo Arsenal de la Marina Española, this time working on the theme of Urban Anthropology, using the city as an object of study and art as a representative of the various problems presented in a contemporary urban environment touching on issues related to migration, deterritorialization, minorities, hybridization, overpopulation, construction and technology.
Curators Abdiel Segarra Ríos, Bianca Ortiz Declet, and Ralph Vázquez Concepción, describe the exhibition as an exploration that thinks about the city as a living organism that feels and experiences, that pulsates and breathes through all the beings that traverse it. Vázquez explains, "Everyone gathers to delve into urban experience in order to create, and the result displayed [. . .] is a tapestry of attitudes surrounding life in the city." Ana Teresa Toro (El Nuevo Día) writes that the artists address the city from the standpoints of "architecture and construction, the possibilities offered by discarded objects, the notion of the bus stop and traveling by public transportation, the night lighting of the urban landscape, society and its differences, the urban sound experience, and urban art as public art. [. . .] It is a virtual and audiovisual tour of the city seen through various media; a deconstruction of the city."
Participating Artists:
Abigail Pantoja, Admin Torres & Jorge Cordero, Ae.i.Ou, Gabriel Piovanetti-Ferrer & Luis Antonio Diaz Alejandro, Elsa Meléndez, Melissa A. Calderón, Nora Maité Nieves, Raquel Quijano, Jason Mena, Rogelio Báez Vega, Javier Román, Ulrik Lopez Medel, Jesus Gómez, Rafael Enrique Báez Meléndez, Antuán Lazaga, Félix Rodriguez Rosa, Louie Maldonado, Carlos Torres, Gunzmoke, Elveen M. González Collins, Ruben Luciano, Juan Román, Filipo Tirado, Xavier Muñoz, Javier Cambre, Tara Rodríguez Besosa, Rafael Báez, Lorraine Rodríguez & Raymond Forbes, Edgardo Larrégui, Joel Rodriguez, Pedro Muñiz
http://www.icp.gobierno.pr/
>
>
>
>

An Exchange with Sol LeWitt
A two-part exhibition presented by Cabinet and MASS MoCA
Curated by Regine Basha
MASS MoCA: January 23, 2011 – March 31, 2011
Massachusetts Museum of Contemporary Art
Prints and Drawings Gallery
Cabinet: January 21, 2011 – March 5, 2011
Cabinet Magazine
North Adams, Massachusetts
The story of Sol LeWitt's exchanges with other artists is widely known. Though most artists engage in this process at one point or another, LeWitt seemed fully committed to it as an artistic code of conduct, a way of life. Eva Hesse, Robert Mangold, Hanna Darboven, and Robert Ryman are just a few of LeWitt's celebrated contemporaries with whom the artist exchanged works. Such exchanges were not limited to well-known artists — LeWitt consistently traded works with admirers whom he did not know but who had nevertheless sent their work to him, as well as amateur artists with whom he interacted in his daily life. LeWitt's exchanges —- he responded to every work he received by sending back one of his own -— fostered an ongoing form of artistic communion and, in some cases, a source of support and patronage. The Sol LeWitt Private Collection retains all of the works he received, as well as a record of what he offered in return.
For LeWitt, the act of exchange seemed to be not only a personal gesture but also an integral part of his conceptual practice. In addition to encouraging the circulation of artworks through a gift economy that challenged the art world's dominant economic model, LeWitt's exchanges with strangers have the same qualities of generosity, and risk, that characterized his work in general. This kind of exchange was designed to stage an encounter between two minds, outside the familiar confines of friendship.
If we consider the process of exchange as another of Sol LeWitt's instructional pieces, then the rational (or irrational) thing to do is to continue to exchange work and ideas, if only symbolically, with him.
This exhibition, a curatorial project by Regine Basha, springs from a call to those who share an affinity with Sol LeWitt's legacy as a conceptual artist to those who knew him and those who did not—to anyone who has ever wondered, "What would Sol LeWitt like?"
List of all participating artists and their work: PDF
Book "An Exchange with Sol LeWitt": PDF
Cabinet: January 21, 2011 – March 5, 2011
Opening reception: Thursday, January 20, 7–9 pm
http://www.cabinetmagazine.org/
MASS MoCA: January 23, 2011 – March 31, 2011
Opening reception: Saturday, January 22, 4:30–6:30 pm
http://www.massmoca.org/
>
>
>
>

A Piece of Cake
Curated by Ruth Baler Lubin
Opening Thursday, January 6 at 19:30
January 6, 2011 - January 30, 2011
Zaritsky Artist House
Tel Aviv, Israel
The Artist and Sculptures Association was founded in August 1934 in Tel Aviv. The association is a non-profit organization whose objective is to help artists and take care of their professional and social needs. Over the years it has grown and developed its own programs: painting, drawing, and printing workshops as well as lectures, symposia, and gallery spaces.
Founded in 1945, predating the country's independence by three years, the Artist's House was conceived by the Artist's association as a publicly funded space for education, community activity, and exhibitions. It was posthumously named after the artist Joseph Zaritsky, a central figure in creating an authentic Israeli voice in representational art.
The venue features seven autonomous exhibition spaces whose contents change on a monthly basis, offering a stage for both retrospectives and debuts of local talent. The center caters to various mediums of art, and the exhibited works are usually not thematically or contextually related.
Spanning two buildings and several open spaces, the Artist's House is a labyrinthine complex that can simultaneously host sculpture classes and free-form jazz performances. The leafy, suburban atmosphere of this North Tel Aviv district is disrupted on a monthly basis when the center hosts its openings.
Artists: Uri Gershuni, Jason Mena, Avital Yogev, Jenifer Bar Lev, Gil & Moti, Dean Baler, Amit Cabessa
https://www.artbeat.co.il/Gallery/artisthouseTelAviv/Eng.php
>
>
>
>
>
>
>
>
>
>
>
>
>
>
>
>
>
>
>
>