2015
>
>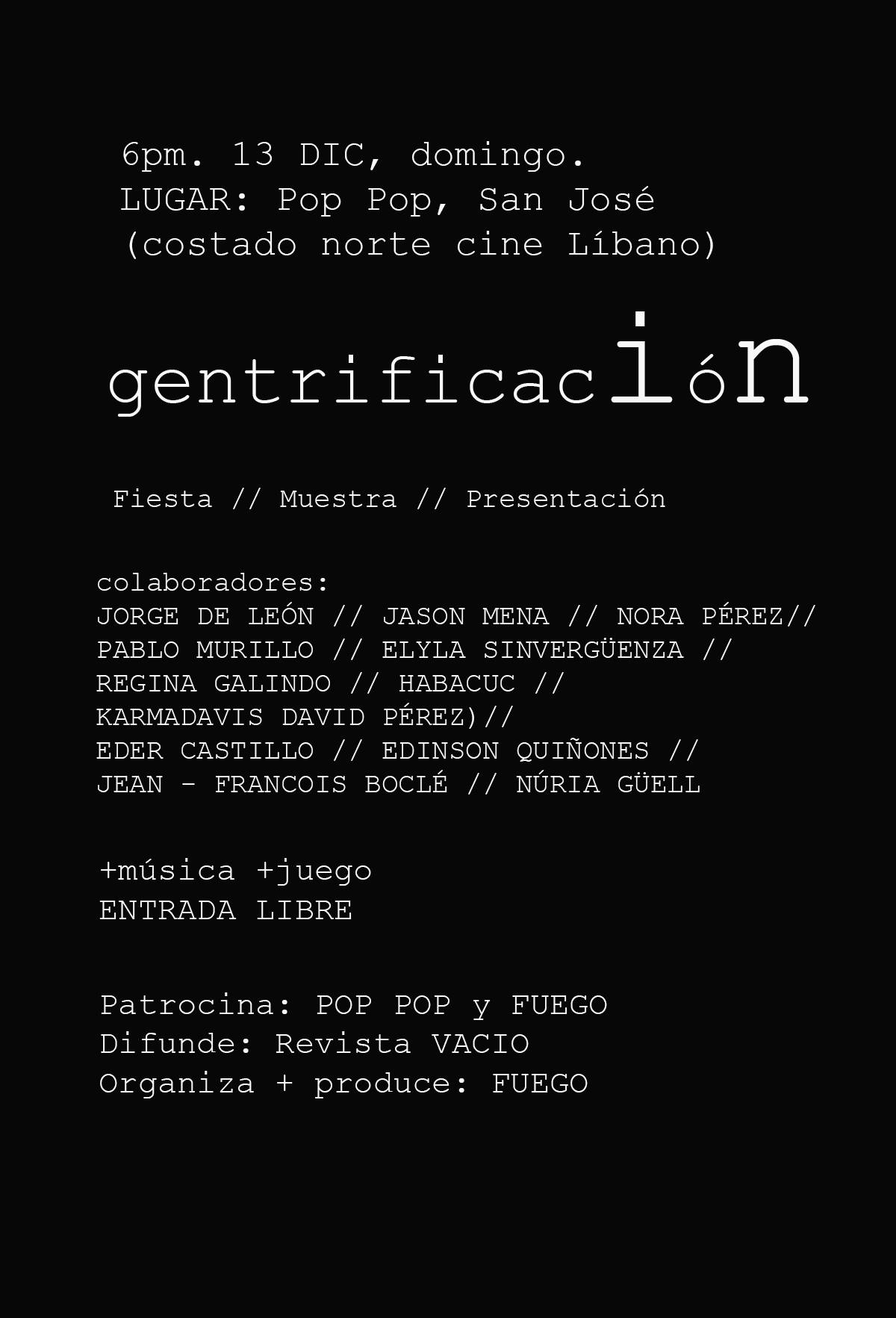 Gentrificación
6 de diciembre de 2015, 6:00 pm
Bodega en proceso de re-adecuación
Costado norte de Cine Libano
San Jose, Costa Rica
Este proyecto nace desde la urgencia de apoyar, propiciar y hacer visibles prácticas creativas pertinentes que no encuentran un lugar para su desarrollo, capacidad creadora de contenido y criterio.
Nos apropiamos del concepto combustión espontánea porque nuestro interés pasa por generar acciones y estrategias para visualizar material comunicativo sin mediación de conceptos y preceptos ligados directamente al arte.
No somos evento controlado ni esperado.
Fuego es conceptualizado como acontecimiento sin protocolo, sin mediación institucional, política o social.
Primer acto:
Reproducción de video-arte con audio original.
Segundo acto:
Reproducción de video-arte sin audio con música aleatoria de fondo.
Tercer acto:
Reproducción de video-arte con audio original y música aleatoria de fondo.
Durante los actos uno, dos y tres se encendió y apagó la luz por lapsos de 15 – 20 y/o 30 minutos.
Invitado especial:
Haus of Weisas
Colaboradores: Jorge de León // Jason Mena // Nora Pérez // Pablo Murillo // Elyla Sinverguenza // Regina Jose Galindo // Guillermo Vargas (Habacuc) // Karmadavis (Davis Pérez) // Eder Castillo // Edinson Quiñones // Jean - Francois Boclé // Núria Guell
+ Musica + Juego
patrocina: Pop Pop
difunde: Revista Vacio
organiza + produce: Fuego
https://fuegofuego.wordpress.com/
>
>
>
>

Embajadas, Refugiados y Manifiestos
Martes 08 de diciembre 19.00 hs.
Proyecto CasaMario
Montevideo Uruguay
Proyecto Casamario en colaboración con Intelligentsia Gallery se complace en presentar "Embajadas, Refugiados y Manifiestos", una exposición colectiva con obras de Oliver Haidutschek (n. 1976 Viena), William Lee (n. 1985 en Beijing), Ren Zhitian (n. 1969 Xishui), García Frankowski (n. 1983 San Juan y n. 1985 Dundee), Jason Mena (vive y trabaja en México DF) y Camille Ayme (n. 1983 Saint-Étienne).
Un diverso panorama de narrativas sirve de radiografía para diseccionar los posicionamientos discursivos de artistas que trabajan alrededor del mundo utilizando a Intelligentsia Gallery como espacio para proyectar sus exploraciones conceptuales. Estas perspectivas presentan una cartografía de conceptos y estrategias de pensamiento crítico, estético y filosófico que se materializan en diversos medios.
Operando bajo las consecuencias de una transformación a escala global en las infraestructuras y superestructuras de intercambio de valor, 'Embajadas, Refugiados y Manifiestos' explora la relación entre posiciones, estrategias y métodos de representación, difusión y discursos, en una época de torrenciales mediáticas, de cambios en los intereses globales y dogmas oscurantistas.
Con territorios geopolíticos e ideológicos secuestrados, bombardeados y ocupados por hegemonías ideológicas, 'Embajadas, Refugiados y Manifiestos' crea un perfil de tres estados críticos que potencialmente oscilan entre las narrativas aceptadas y estrategias conceptuales de subversión.
Trabajando en formatos estandarizados, cada uno de los artistas explora los roles, metáforas, desafíos y potencialidades inherentes en la dialéctica del espacio expositivo en sus manifestaciones físicas y virtuales, mientras disecciona la fricción que existe entre la visibilidad y la representación, entre la construcción de discursos hegemónicos y la crítica ideológica.
---
Intelligentsia Gallery es un espacio independiente de arte contemporáneo con sede en Beijing. Desde su fundación Intelligentsia Gallery ha hecho de su misión desarrollar una plataforma diversa y conceptualmente rigurosa para el avance de discursos y posiciones en el arte contemporáneo. Siguiendo objetivos y programas universales, Intelligentsia ha presentado la obra de más de 70 artistas emergentes y establecidos provenientes de más de 30 países de Asia, Europa, Oceanía, África y las Américas.
Intelligentsia Gallery fue fundada por el artista y arquitecto puertorriqueño Cruz Garcia y la artista y arquitecta francesa Nathalie Frankowski, miembros del colectivo Garcia Frankowski y directores de WAI Architecture Think Tank.
Intelligentsia Gallery: www.intelligentsiagallery.com
web : www.waithinktank.comartworks: www.garciafrankowski.com
read the WAIzine and the WAIzine 2
Join WAI on Facebook for up to the minute updates Tumblr: http://waithinktank.tumblr.com/
Proyecto CasaMario: Proyecto de gestión autónoma para el desarrollo de la producción colectiva artística y en colaboración; curadurías colectivas y procesos críticos...
CasaMario - Piedras 627-629, Montevideo. Uruguay.
CasaMario es un proyecto de gestión autónoma para el desarrollo de la producción colectiva artística y en colaboración; elaboración de curadurías colectivas y procesos críticos en los modos de hacer. Esta enmarcado en el proyecto de investigación titulado "Modos de hacer colectivo en el arte uruguayo", financiado por la CSIC-UDELAR. 2013-2015.
La cesión en préstamo de las casas forma parte del Programa de Apoyo a la Cultura de Casona Mauá buscando así potenciar el sector artístico dentro del ámbito privado.
Participan y colaboran inicialmente del proyecto:
LAC-Laboratorio Arti Civiche (Italia), Francesco Careri (Italia) y Matteo Locci (Italia)+ Colectivo interdisciplinar CRAC (Chile), Paulina Varas (Chile) y José Llano (Chile) + Colectivo Legoville, Anna Larocca y Niklaus Strobel (Suiza) + Espacio cultural La Dársena (Argentina), Azul Blaseotto (Argentina) y Eduardo Molinari (Argentina) + Proyecto IDEA-Z (Francia), Stephen Wright (Canadá) y Mabel Tapia (Argentina) + Ronda de Poetas, Martín Barea + Susanne Windelen (Alemania) y Jochen Fischer (Alemania) + Zone Utopiquement Reconstituée (Francia), Yoana Urruzola (Francia) y Stefano Canapa (Italia) + Proyecto Herr Nilsson (Alemania) + Colectivo Moxie (Alemania) + Núcleo en Cultura Visual e identidad, Fernando Miranda + Taller Sudamérica, Facultad de Arquitectura de la Universidad de Buenos Aires (Argentina) + Proyecto "Modos de hacer colectivo en el arte uruguayo", CSIC-UDELAR + Casa del Inmigrante Cesar Vallejo + El ojo colectivo, Heinz-Norbert Jocks (Alemania), Dominique Garaudel (Alemania), Martín Craciun, Sebastián Alonso + Gabriel Calderón + Rita Fischer + Manuel Rodríguez + Gabriel Peluffo Linari + Maru Vidal + Florencia Ferrari + Tamara Cubas + Lukas Kühne (Alemania) + Ernesto Vila + Nandy Cabrera + Julián Peña + Silvana Juri + Javier Alonso + Claudio Burguez + Romina Acosta + Fernando Foglino + Silvestre Peciar + May Puchet + Virginia Cordovés Bella + Yaiza Ares (España) + Anaclara Talento + Eloisa Ibarzabal.
--------------------------------------------------
Embassies, Refugees and Manifestoes
Proyecto CasaMario (Montevideo) in collaboration with Intelligentsia Gallery is pleased to present 'Embassies, Refugees, Manifestoes', a group exhibition with works by Oliver Haidutschek (n. 1976 Viena), William Lee (b. 1985 in Beijing), Ren Zhitian (b. 1969 Xishui), García Frankowski (b. 1983 San Juan y n. 1985 Dundee), Jason Mena (work and lives in México DF) and Camille Ayme (b. 1983 Saint-Étienne).
A panorama of diverse narratives serves as a radiography to dissect the discursive positions of artists that work around the world projecting at Intelligentsia Gallery their conceptual exploration. These perspectives present a cartography of concepts and strategies of critical, aesthetic and philosophical thinking that materialize in diverse mediums.
Operating on the aftermath of a global shift of infrastructural and superstructural systems of exchange and value, 'Embassies, Refugees, Manifestoes' explores the relationship between, positions, strategies, and methods of representation, diffusion, and discourses in an age of digital floods of information, shifting global interests and obscured dogmas.
With geopolitical and ideological territories sequestered, bombarded and occupied by hegemonic influencers, Embassies, Refugees, Manifestoes portrays three critical states potentially oscillating between accepted narratives and conceptual forms of subversion. Working on similar formats, each of the artists in the exhibition explores metaphoric roles, challenges, and potentialities inherent on the dialectics of space on its physical and visual manifestations while dissecting the friction between visibility and representation, the construction of hegemonic discourses and ideology critique.
---
Intelligentsia Gallery is a critically acclaimed independent contemporary art space based in Beijing. Since its inception Intelligentsia Gallery has made its mission to develop a diverse and conceptually rigorous platform for discourses and positions on contemporary art. Following universal objectives and programs, Intelligentsia has presented the work of more than 70 emerging and established artists hailing from more than 30 countries from Asia, Europe, Oceania, Africa and the Americas.
Intelligentsia Gallery was founded by Puerto Rican artist and architect Cruz Garcia, and French artist and architect Nathalie Frankowski, members of artist's collective Garcia Frankowski and WAI Architecture Think Tank.
Proyecto CasaMario: Proyecto de gestión autónoma para el desarrollo de la producción colectiva artística y en colaboración; curadurías colectivas y procesos críticos...
CasaMario - Piedras 627-629, Montevideo. Uruguay.
The main objective of this project is to establish as a collective, a space dedicated to the discussion and production of art; exchange of artists as well as national and international works of art. Striving to become a cultural and artistic platform within the neighborhood, enabling the inclusion of diverse crowds and audiences and the realization of different events and exhibitions produced by the participants.
The aim is to work on the critical analysis of the construction process of these works from its inception, incorporating writers, critics, and academic guests, and creating spaces for discussion and exchange of ideas regarding these processes. In this way promoting to collectivize the subjectivity involved in artistic creation, intending to reflect upon the following statement.
http://proyectocasamario.net/
>
>
>
>

From The Intangible To The Tangible
Curated by Anne Brand Galvez
Agency for Spiritual Guest Work in the Service of Visualizing
VOLUMES 2015
The Independent Publishing Zurich Art Fair
Kunstraum Walcheturm
Zurich
Artists: Mirjam Landolt (CH), Eli Stevick (US), Gregory Hayman (UK), Bjoern Drenkwitz (DE), Katerina Samara (GR), Liliane Puthod (FR), Moritz Wille (CH), Evariste Maiga (CH), Emilie McDermott (FR/US), Jonathan Ospina (CO), Fredy Solano Poker (SV), José Porras (MX), Ala Abu Asad (PS), Oscar Díaz (SV/USA), Anna Mikhailova (PL), Iris Pshedezki (IL), Mario Molina (GT), Joël Noël (CH), Michel Kessler (CH), Kleoni Manoussakis (GR), Andrea Dardón (GT), David Zender (CH), Stephan Theurich (DE), Emily, Radosavljevic (RS), Jorge Linares (GT), Roisin Beirne (IE), Louisa Zahareas (GR), Mauricio Sáenz (MX), Felipe Mujica (CL/US), Livio Baumgartner (CH), Eduardo Makoszay Mayen (MX), Paco Quijada (ES/DE), Jason Mena (MX/PR), Romeo Gongora & Rosa Berardo (GT/CA/BR), Eder Castillo (MX), Danielle, Zorbas (AU), Max Grau (DE), Monalisa Ali (JO/CA), Ernesto Bautista (SV), El?na Spura (BE), Noah Oliel (CH), Roland Farkas (SK), Veronique Simar (FR/GT), Sérgio Augusto (BS/ SE), Magdalena Cernadas AR Mauricio Kabistan (SV), Carol Neumann, Ivan Chiarelli & Victor Negri (BS), Laura Focarazzo (AR), Hanna Husberg (FI/SE), Asha Tamirisa (US), Melissa Guevara (SV), Jorge Oswald (CO), Victor Crack Rodriguez (SV), Chloé Jean Richard (CH), Ice trip & Victor Martínez (MX), Catarina Sosa (AR), Bene Andrist (CH), Tara Mahapatra (US/DE).
A compilation of visual works in a movement that falls within the realm of experimental cinema and video performance art in short to medium length had been collected in order to explore the subjects of intangibility and tangibility. Taking as reference the context of the Independent Art Publishing Fair VOLUMES 2015, Zurich; The selection of the videos compiles a potential diversity of perspectives in visualizing the performative action when producing something from the symbolic to the corporality as a conduct to the materialization. They not necessarily illustrate aspects of Intangibility and tangibility as a subject but rather evoke in their aesthetic, discourses, and mix of techniques the transitional aspects of materializing ideas from the symbolic to the real. From the wishes and desires to the corporeal, solid and concrete. From the gestural performativity to the materialized meaning. From the sensorial conscious or unconscious, perceived or imagined to the perceptible to the touch, palpable, physical and substantial.
The Experimental Video Screening is divided in 3 sections at 3 different times on Friday, November 27 and Saturday, November 28, 2015, at Kunstraum Walcheturm in Zurich, in the context of VOLUMES 2015, The Independent Publishing Zurich Art Fair.
Agency for Spiritual Guest Work in the Service of Visualizing is a non-profit international association based in Zurich & Guatemala which aims to produce research projects oriented towards exhibitions and collaborations with cultural producers in different fields. The agency aims to involve a diversity of individuals & institutions to develop a network for sharing interests and generate a critical dialogue in different platforms and structures between the arts.?
http://volumes-zurich.tumblr.com
>
>
>
>

México: Contemplación e Inconformidad
Timeline BH: Festival Internacional de Videoarte de Belo Horizonte
5, 12, 19, 26 de novembro de 2015, 20:00 h.
Museu Mineiro
Brasil
é um evento que terá sua primeira edição em novembro de 2015 na cidade de Belo Horizonte no Museu Mineiro. Pretende-se com o mesmo promover as produções videográficas de diversos artistas que abordem a relação das novas tecnologias e a arte contemporânea, com uma especial incidência no manuseio dos equipamentos de vídeo e com ênfase na vídeo arte. Serão realizadas igualmente várias mostras especiais de festivais convidados.
O Festival TIMELINE BH: Festival Internacional de Vídeo de Belo Horizonte tem como proposta promover as produções videográficas de artistas que abordem a relação das novas tecnologias e a arte contemporânea, com uma especial incidência no manuseio dos equipamentos de vídeo e com ênfase no vídeo arte.
Nas quintas feiras do mês de novembro (05, 12, 19 e 26), sempre às 20h, serão apresentados trabalhos de cineastas mineiros consagrados, bem como de grandes nomes de outros lugares do mundo.
O programa "México: Contemplación e inconformidad" fecha com chave de ouro o Festival TIMELINE BH desta semana, que é dedicado à produção de filmes mexicanos
Curadoria:
Irving Domínguez
Curtas selecionados:
- "Apunte sobre el amor, el tiempo y las nubes…" Pavka Segura (Ciudad de México, 1971) 2min
- "La dosis hace al veneno" Jason Mena (Puerto Rico, 1974) 5min 40seg
- "Un camino oscuro III" Marta María Pérez Bravo (Cuba, 1959)
- "Así se formó un río" Marta María Pérez Bravo (Cuba, 1959)
- "Seeing is believing" Ilán Lieberman (Ciudad de México, 1969) 4min 17seg
- "Parresía" Miguel Rodríguez Sepúlveda (Tamaulipas - México, 1971)
- "Veletas Linyeras" Ramiro Chaves (Córdoba – Argentina, 1989) 10min 11 seg
- "17 x 21" Bruno Bresani (Recife, 1973) 3min 16seg
- "Mantras para la Insurrección" Isaac Torres (Ciudad de México, 1982) 2 min 33seg
- "Concepto de desarrollo" Andrés Felipe Castaño (Bogotá - Colombia, 1986) 1min 59seg
- "Una cancion social" Andrés Felipe Castaño (Bogotá - Colombia, 1986) 1min 35seg
- Zono de la serie "Circo sin carpa" - Manuel Barrero Leija (Ciudad de México, 1989) 5min 55seg
http://www.museumineiro.mg.gov.br/
>
>
>
>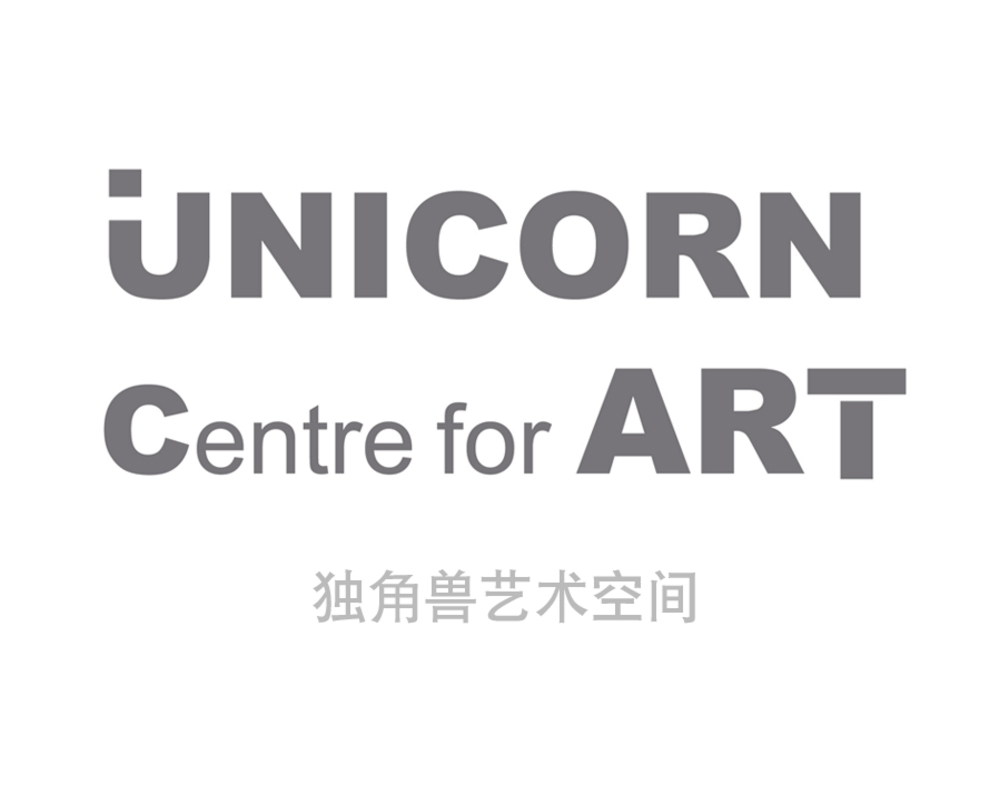 0.10
Saturday, November 14, 2015
Unicorn Centre for Art
Beijing
Unicorn Centre for Contemporary Art in collaboration with Intelligentsia Gallery is thrilled to present 0.10, a group exhibition with works by Wu Ding (b. 1982, Shanghai), Jason Mena (1975, Lives and works in Mexico City), Lena Tsibizova (b. 1988 Moscow), Olga Rodina (b. 1982 Moscow) and Anastasia Soboleva (b. 1989 Kostroma) of Troyka Union (Moscow), Yu Bogong (b.1970 Inner Mongolia), Garcia Frankowski (b. 1983 San Juan, b. 1985 Dundee), Oliver Haidutschek (b. 1976, Vienna) Ophelia S. Chan (b. 1985, Hong Kong), Ren Zhitian (b. 1968, Xishui), Xiao Xiao (b. 1984 Hunan), The Collective (Beijing), Camille Ayme (b. 1983, St Etienne) and Chen Xi (b. 1985 Wuhan).
0.10 changed the history of art. In 1915, ten artists were selected to portray a new beginning. After the zero, a new society would emerge. A hundred years after, we are left amidst the promises of that new beginning.
0.10 reformulates the possibility of futurism today through images of anti-climax and anti-narrative. In a world in constant flux, with the endless crises of media, materialism, the end of history, the death and rebirth of god, the erosion of humanism, the collapse and consolidation of hegemonic systems, with the constant questioning of our existence and its deepest and most profound philosophical foundations, we are left wondering if a 0.10 is not only possible, but a human necessity.
Presenting installation, video, painting, and photography and mix media, 0.10 launches the works of international and local artists contemplating abandoned, failed and triumphant goals in the search of a new futurism.
Unicorn Art is a non-profit art organization set to open officially in January 2015 in Caochangdi, Beijing. In extensive collaboration with both established and up-and-coming Chinese and international artists, Unicorn Art will organize academic exhibitions and public programs, and commit itself to the dialogue of contemporary and international art, providing visitors with expositions of pioneering art and art professionals with a solid platform for interaction.
http://www.unicornart.cn/
>
>
>
>

Turn on the bright lights
Curated by Carla Acevedo-Yates
Kresge and Pascal Galleries
Ramapo College
New Jersey
The Ramapo Curatorial Prize exhibition Turn on the bright lights opens in the Kresge and Pascal Galleries at Ramapo College on Wednesday, November 4 with an opening reception from 5 to 7 p.m. There will be a curator and artist's talk at 6 p.m. The exhibition continues on view through December 11.
The Ramapo Curatorial Prize is presented each year to a second-year graduate student at the Center for Curatorial Studies at Bard College. The 2014 winner was Carla Acevedo-Yates. Artists featured in the exhibition include Damien Catera, Kajsa Dahlberg, Felix Gonzalez-Torres, Jason Mena, Trevor Paglen and Adán Vallecillo.
"Abstraction in the visual arts has often been misunderstood through the lens of the historical avant-garde and high modernism, whose utopian ideals of universality and humanism were intertwined with the totalizing ambitions of the social and political projects of Western modernity," said curator Acevedo-Yates. "In contrast, the artists in the exhibition deploy abstractions – indeterminate geographies, image negation, abstracted soundscapes, and the monochrome – as a formal strategy and conceptual device to map and represent that which remains invisible."
Exhibiting Artists
Damien Catera (b. Utica, New York, 1964)
Damien Catera is an interdisciplinary sound and media artist, and an electro-acoustic composer and improviser. Catera's work reflects interests in critical analysis, experimental composition/improvisation, and transmission. The MYSTIC Way (2015) is an automated surveillance system, which continuously transforms captured audio into a constantly evolving, abstract soundscape. A reflection on bulk intelligence data collection and the blurring of boundaries between public and private communication, this installation system is always listening to and reshaping the space that it operates in, whether the listener notices or not.
Kajsa Dahlberg (b. Gothenberg, Sweden, 1973)
Working both individually and collaboratively, Kajsa Dahlberg is an artist whose work spans film, installation, and performance within the sphere of political representation and labor. In the video Female Fist (2006) Dhalberg researched how activist groups work politically while attempting to stay outside of already-existing political frameworks. The video features an interview with a queer activist from Copenhagen filmed with the lens cap on the camera.
Felix Gonzalez-Torres (Guálmaro, Cuba, 1957-1996)
Felix Gonzalez-Torres is one of the most important artists of the twentieth century. Using found objects and materials, he created sculptures and installations that deal with space, time, and affect in a personal and yet political way. In "Untitled" (North) (1993) the mythical North of immigration and longing is represented as a metaphor through light bulb strings that can be configured to form an abstract representation.
Jason Mena (b. San Juan, Puerto Rico, 1974)
Jason Mena's work explores the contradictions that exist within social formations, their visible and latent tendencies in both everyday life and the broader economic structure. His investigation has focused mainly on the Shadow Market, its relationship with state politics, global finance, and the impact these forces have on art production. The installation El Universal (2013) is part of the artist's broader investigation into the black market in Mexico and its relationship with state politics and global finance.
Trevor Paglen (b. Maryland, U.S.A., 1974)
Trevor Paglen is an artist and experimental geographer whose work spans image-making, sculpture, investigative journalism, writing, engineering, and numerous other disciplines. In The Fence (Lake Kickapoo, Texas) (2010) Paglen worked with a radio astronomer to map a vast and extremely powerful radar system surrounding the United States used to detect ballistic missiles, and made of electromagnetic waves invisible to the naked eye. In this work, the light from "the fence" was shifted into a visible spectrum.
Adán Vallecillo (b. Danli, Honduras, 1977)
Adán Vallecillo's artistic practice directly intersects with the context of its production, blurring the boundaries between the artistic, the personal, and the political. Whether participating in actions or collecting materials on-site to make artwork, Vallecillo's work critically engages with the realities of the historical moment while addressing the art historical legacy of abstraction, object making, and found materials. In the action Pintura politica (Political painting) (2013), Vallecillo references and makes manifest the political aspirations of the historical avant-garde by inserting an abstract painting into a political protest.
About the curator
Carla Acevedo-Yates (b. San Juan, Puerto Rico, 1978) is a curator, researcher, and art critic based in San Juan, Puerto Rico. She earned a Master of Arts in Curatorial Studies and Contemporary Art at CCS Bard College, and a B.A. in Spanish and Latin American Cultures from Barnard College, Columbia University. Recent projects include Turn on the bright lights at the Hessel Museum of Art, Soy Isla at Artists Space Books and Talks, The Dialectic City: Document / Context at Laboratorio de Artes Binarios, and OB-R at ARTLAB753, a project that experimented with exhibition formats and collaborative production models. Her writing has appeared in Art Agenda, Artpulse, Mousse, La Tempestad, and South as a State of Mind.
This project is funded in part by the New Jersey State Council on the Arts/Department of State, a Partner Agency of the National Endowment for the Arts. The Kresge and Pascal Galleries are located in the Berrie Center for Performing and Visual Arts. Gallery hours are Tuesday, Thursday and Friday 1 to 5 p.m. and Wednesday 1 to 7 p.m. For more information, call 201-684-7147.
Ranked by U.S. News & World Report as fifth in the Best Regional Public Universities North category, Ramapo College of New Jersey is sometimes mistaken for a private college. This is, in part, due to its unique interdisciplinary academic structure, its size of approximately 6,000 students and its pastoral setting in the foothills of the Ramapo Mountains on the New Jersey/New York border.
Established in 1969, Ramapo College offers bachelor's degrees in the arts, business, humanities, social sciences and the sciences, as well as in professional studies, which include nursing and social work. In addition, Ramapo College offers courses leading to teacher certification at the elementary and secondary levels. The College also offers eight graduate programs as well as articulated programs with Rutgers, The State University of New Jersey, New York Chiropractic College, New York University College of Dentistry, SUNY State College of Optometry and New York College of Podiatric Medicine.
https://www.ramapo.edu/
>
>
>
>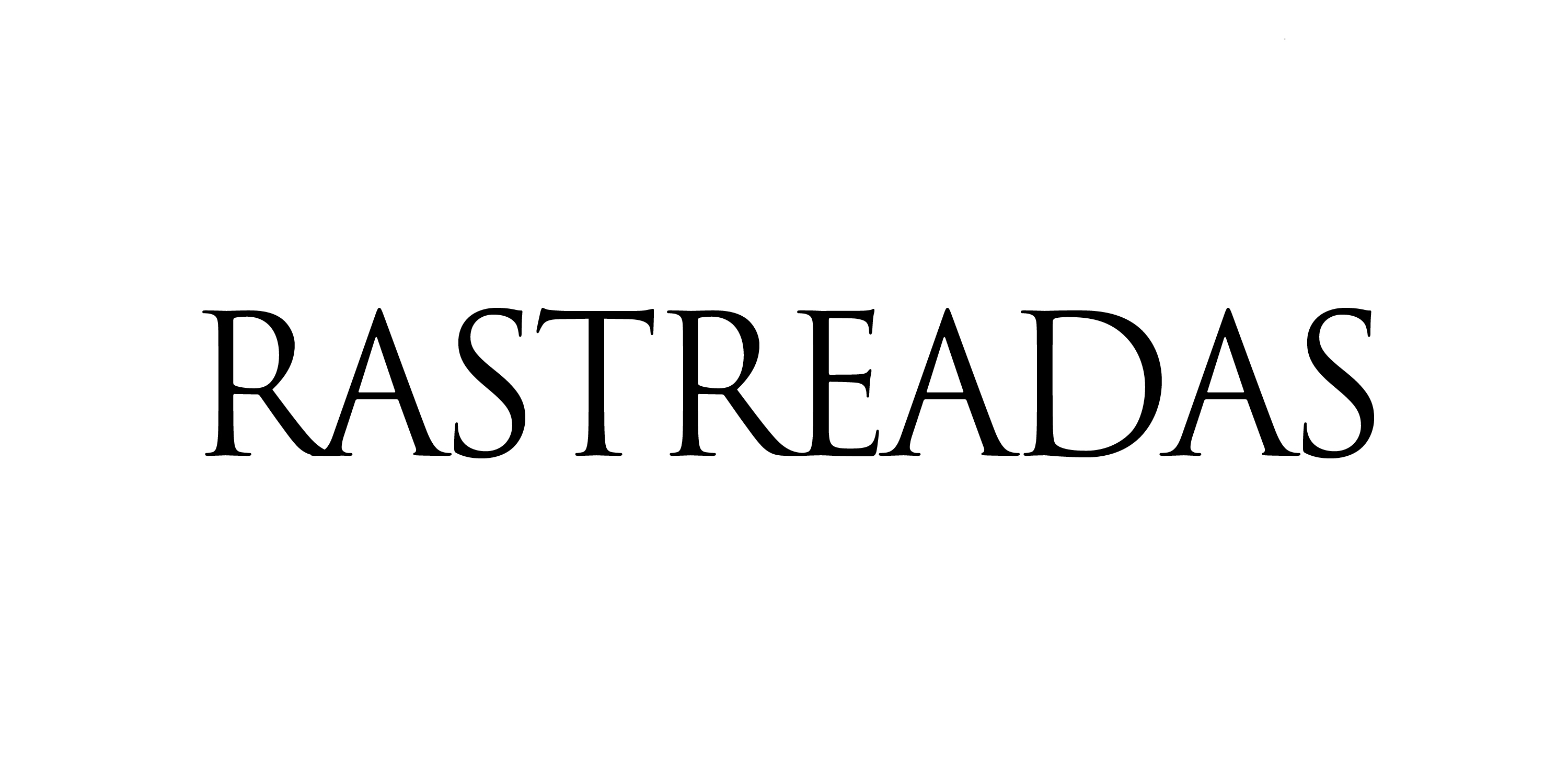 Rastreadas
Jueves 22 de octubre – 15 January 2016 de 7:00 pm - 11:00 pm
REM Project
Santurce, Puerto Rico
En saludo a la 4ta Trienal Poli/Grafica de San Juan, América Latina y el Caribe, REM Projects estará inaugurando "Rastreadas" en su nuevo espacio en Santurce Puerto Rico.
Artistas: Alexis Diaz "La Pandilla", Bik-ISMO, Chemi Rosado Seijo, Edgardo Larregui, Bubu Negrón, Jason Mena, Jorge "Rito" Cordero, Melvin Martínez, Omar Velázquez, Radames "Juni" Figueroa, Quintín Rivera Toro, Zilia Sánchez
http://www.remproject.gallery/
>
>
>
>

Huella o Desgaste
Jueves 22 de octubre de 2015, 7:00pm - 10:00pm
2BLEÓ
Santurce, Puerto Rico
En saludo a la 4ta Trienal Poli/Grafica de San Juan, América Latina y el Caribe
Artistas: Carlos Rodriguez, Rosell Meseguer, Bridget Quigley, Nora Maite Nieves, Kristine Serviá, Adán Vallecillo, Jorge Díaz Torres, Rafael Vargas Bernard, Marco Trevisani, Jason Mena
La esta muestra invita a reflexionar sobre la huella y/o desgaste como un grabado o grabación del tiempo. Como un mapa marcado por los procesos de vida. La huella y/o desgaste son elementos de estudio antropológico. En ocasiones la antropología puede presentarnos algo de ficción. El planteamiento es un juego libre entre los conceptos antropológicos, reales o ficticios.
2BLEÓ se fundó el 20 de febrero de 2013 como un lugar de taller y producción artística. También como espacio de exposición para muestras colectivas. El lugar tiene un área designada para realizar cortes de cabello nombrada La Silla "Barbería Ilícita". En este espacio se han mostrado obras de importantes artistas locales, extranjeros y de boricuas que viven en la diáspora.
En el 2015 2BLEÓ recibió el premio como mejor espacio alternativo otorgado por la AICA (Asociación Internacional de Críticos de Arte).
http://2bleoespacio.wixsite.com/2bleo
>
>
>
>

Periferico Espectacular
Espacio PROA
Calle Saturnino Tejera 4
Metro Carabanchel, linea 5
Carabanchel, Madrid
Artistas: Jason Mena (Puerto Rico), Eder Castillo (Mexico), Karmelo Bermejo (España), Habacuc Guillermo Vargas (Costa Rica), Nadia Granados (Colombia), Victor Hugo Rodriguez "Crack" (El Salvador), Andrea Marmol (Guatemala), Jorge Linares (Guatemala), Miguel Rodriguez Sepulveda (Mexico), Donna Conlon & Jonathan Harker (Panama)
"Periférico Espectacular" consta de una selección de videos de Iberoamérica (10 en total) y que se presentan en formato de proyección urbana que busca interactuar con el transeúnte y los públicos que circulen por la zona donde es proyectada.
Cada video es un registro audiovisual de una serie de acciones llevadas a cabo en distintos espacios de ciudades de estas regiones y que se desdoblan como una obra, ya sea en video o no, y que ha participado en exposiciones diversas en espacios públicos o institucionales en países como Guatemala, Colombia y Ecuador.
"Periférico Espectacular" es una propuesta de video que busca generar un momento de dialogo con la ciudad como un mecanismo de reflexión visual entorno a las problemáticas de actualidad y que se manifiesta como intervención en el espacio Público.
>
>
>
>

Naturaleza Inconciliable
Del 25 de septiembre hasta el 16 de octubre, 2015
Universidad de la Comunicación
Espacio Arterial: Centro de exhibición artística y promoción cultural multidisciplinaria.
Ciudad México
¿Puede haber algo más violento que la gran explosión del universo?
¿Hay algo que podemos considerar violencia antes de la humanidad?
¿Es posible que mediante la expresión artística generemos un esclarecimiento que nos haga mejores humanos a partir de autoreflexión?
Los alumnos de la Licenciatura en Comunicación y Gestión de la Cultura y Artes, en colaboración con Espacio Arterial y la Universidad de la Comunicación, tienen el agrado de invitarles a la exposición colectiva en torno al tema de la violencia "Naturaleza Inconciliable"
Naturaleza Inconciliable presenta la obra de nueve artistas visuales: Ornella Delfino, Nelly Ruzic, Marie - Christine Camus, Adela Goldbard, Iván Trueta, Moris, Renato Garza Cervera, Andrés Orjuela y Jason Mena.
La inauguración se llevará a cabo el 25 se septiembre del 2015 dentro de las instalaciones del Centro Cultural Espacio Arterial ofreciendo un coctel de 20:00 a 23:00 hrs.
http://www.espacioarterial.mx/
>
>
>
>

Paper Manifestoes
Exhibition and Symposium
September 23 - October 3, 2015, 6:00 pm
The Factory
Beijing, China
Curated by WAI Think Tank, Hao Chen and Ziyue Liu with Geisel Cabrera, Paper Manifestoes will be presented on a site-specific installation on the Factory at the Centre of Historical Dashilar District in Beijing. Forum with authors Yuanyuan Yang and Matjaz Tancic, moderated by Geisel Cabrera and WAI Think Tank.
For the second year, Paper Manifestoes will present a selection of artists', and architects' books, journals, zines and photo books during the 2015 Edition of Beijing Design Week.
The Second edition of Paper Manifestoes explores space in its multiple dimensions (architectural, geopolitical, domestic, utopian, urban, rural, peripheral), and reflects how it affects, influences, and informs artist's practices around the world. Ranging from comic strips to collaborative editorial efforts, ethnographic research and monographic surveys, the exhibition presents publications produced for and as exhibitions, but also as mediums and as ends in themselves.
A digital catalogue will be published on the occasion of the exhibition together with a symposium with artists, authors and publishers on the exhibition. The publications presented in Paper Manifestoes will be included as public resource in the collection of Condenser, an experimental space for architecture, art and spatial investigations based in Beijing.
Featured Publications:
ARKANUM (Berlin)
Aras Göktem
BOREDOM 2000 (Paris)
Camille Ayme
COMMON PLAN: PUBLIC-PRIVATE (Santiago de Chile)
Plan Común (Felipe De Ferrari, Diego Grass, Marcelo Cox y Thomas Batzschenslager)
CONCRETE FLUX (Beijing)
Solveig Suess, Tom Baxter, Emma Karasz,
Aaron Fox-Lerner, Ceres Ranxi, Kendra Schaefer, Simon Zhou, Yuan Fuca
HONG KONG IN-BETWEEN (Hong Kong)
Géraldine Borio and Caroline Wuthrich
HOUSE WITH DOORS AND WINDOWS (London / Nijmegen)
Michiel Huijben
INTELLIGENTSIA ZINE (Beijing)
Garcia Frankowski
IN VISIBLE CITIES (Beirut)
Diana Artus
GANKO (Milan)
GANKO
LENS OF AN IDEA (Shanghai)
Hao Chen, Chenchen Hu
10 DAYS IN KRAKOW (Beijing)
Yuanyuan Yang
THE INDIGENUITY PROJECT (Sápmi)
Joar Nango & Silje Figenschou Thoresen
THE STORY OF THE LITTLE GIRL AND THE SUN (Beijing)
Garcia Frankowski
THOSE AREN'T YOUR MEMORIES, THEY'RE SOMEBODY'S ELSE'S (Berlin)
Diana Artus
TIMEKEEPERS (Beijing)
MatjazTancic
NBDBKP – VOLUME ONE (Berlin)
Niels Betori Diehl and Barbara K. Prokop
NIEMANDSRAUME-EINE UTOPISCHE SPURENSUCHE (Graz)
Marleen Leitner, Michael Schitnig
NO ONE HURRY ANYONE (Beijing)
Joe Jo
PINK REPUBLIC (Beijing)
Wang Zheng
POETRY FOR ARCHITECTS (Beijing)
Triantafyllidis Theoklitos
PRODUCT PLACEMENT (Beijing)
Ophelia S. Chan & Aoto Oouchi
PURE HARDCORE ICONS: A MANIFESTO ON PURE FORM IN ARCHITECTURE (London)
Garcia Frankowski
RATIONAL REALITY (Beijing)
Xiao Xiao
SHAPES ISLANDS TEXT (Sevilla)
Garcia Frankowski
SHEEP (Rotterdam)
Esther Kokmeijer & Vera Tollmann
WHAT ABOUT IT? (Beijing)
Garcia Frankowski
X (Mexico City)
Jason Mena
http://waithinktank.com/
>
>
>
>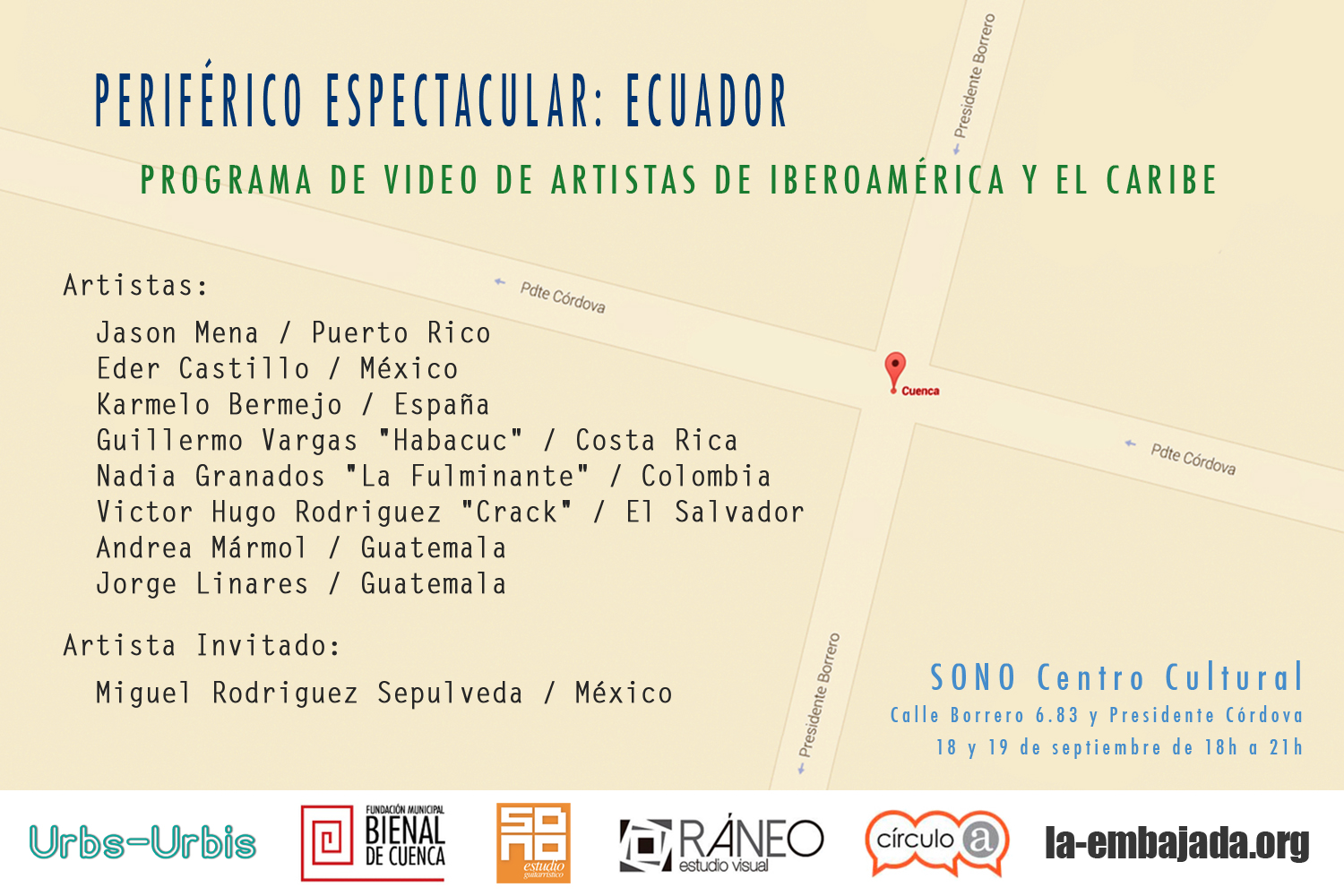 Periférico Espectacular: Programa de video de artistas de iberoamérica y el caribe
18 y 19 de septiembre de 18h a 21h
Sono Centro Cultura
Cuenca, Ecuador
Esta selección en colaboración con Urbs-Urbis se realizó con el propósito de armar la muestra internacional de videoarte y video experimental, llevado a cabo en Cuenca (Ecuador), el 18 y 19 de septiembre de 2015. La muestra virtual y el archivo albergado en Ráneo Estudio Visual permite visibilizar lo planteado al inicio del proyecto. No están todos los videos seleccionados porque algunos se encuentran en modo privado, razón por la cual no forman parte de la muestra virtual, por ejemplo "Insular" de Mauricio Sáenz; sin embargo, se adjunta información (ficha técnica) de cada obra y artista participante.
Por otra parte, "Periférico Espectacular" participó en el marco de Urbs-Urbis como evento paralelo e incluyó dos artistas invitados, Miguel Sepúlveda y Enrique López Llamas, seleccionados por Eder Castillo y Jason Mena.
Finalmente, a partir de esta primera selección y archivo, los responsables del proyecto podrán extraer o adicionar vídeos para, dependiendo de las circunstancias curatoriales y expositivas, realizar otras muestras. En el desarrollo del proyecto Urbs-Urbis repararemos si hay una reiteración a nivel temático y formal esbozado en estos apuntes que posiblemente definan ya una línea de investigativa sobre videoarte, video experimental y ciudad, o en su defecto trazar nuevas perspectivas de análisis. Por lo pronto, invitamos a realizar este recorrido por este croquis subjetivo de la ciudad en videoarte
Artistas:
Jason Mena / Puerto Rico
Karmelo Bermejo / España
Habacuc Guillermo Vargas / Costa Rica
Nadia Granados "La Fulminante" / Colombia
Victor Hugo Rodriguez "Crack" / El Salvador
Eder Castillo / México
Andrea Marmol / Guatemala
Jorge Linares / Guatemala
Artista Invitado:
Miguel Rodriguez Sepulveda / México
Enrique López Llamas / México
http://la-embajada.org/
>
>
>
>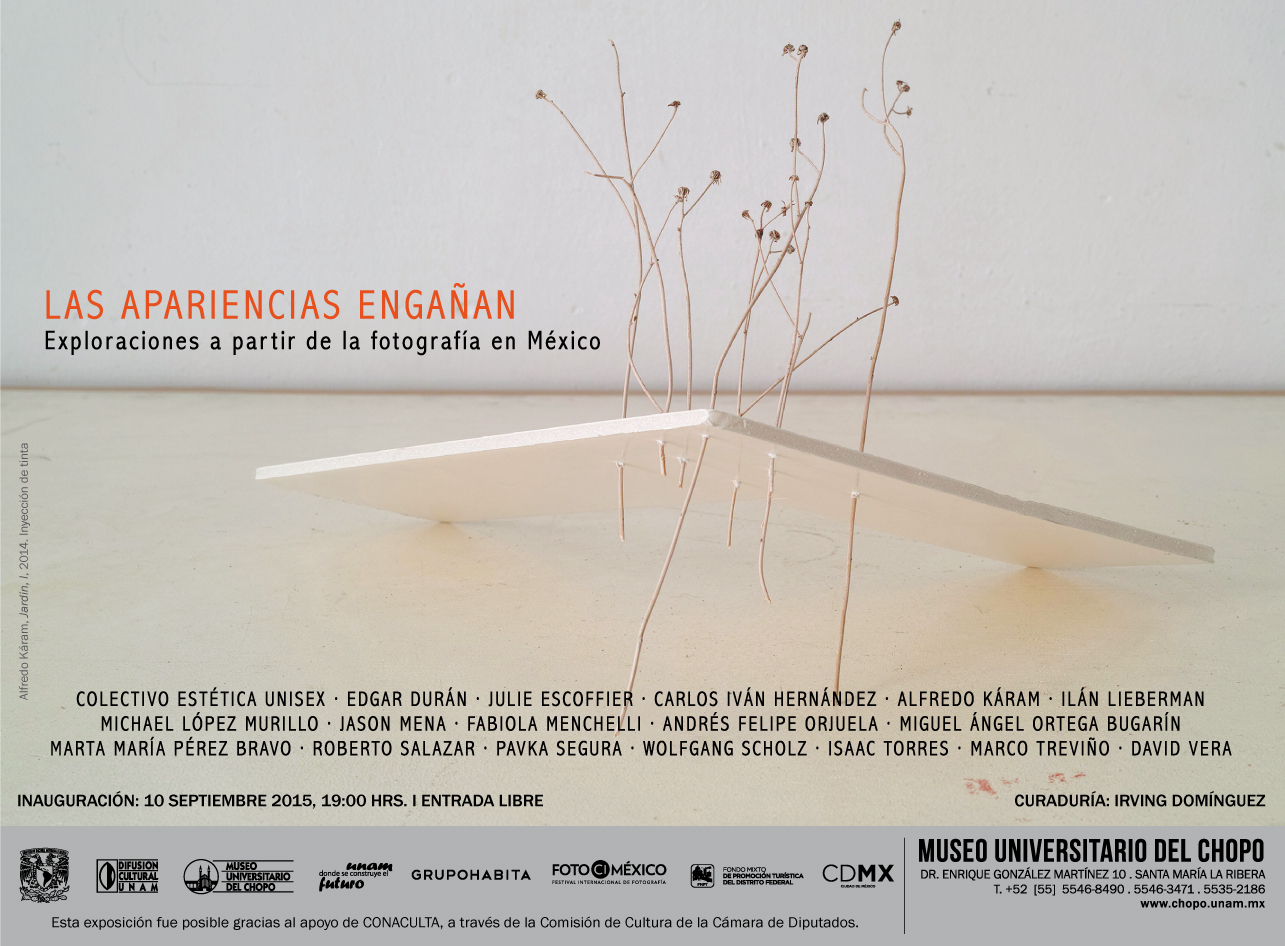 Las apariencias engañan: Exploraciones a partir de la fotografía en México
Curaduría: Irving Domínguez
En el marco de FOTOCIMÉXICO 2015
Inauguración: 10 de septiembre de 2015, a las 19:00 hrs.
Finaliza: 30 de diciembre de 2015
Galería Rampas
Museo Universitario del Chopo
Ciudad México
Selección de obras y artistas para quienes la fotografía es un campo de articulación discursiva, una arena para la construcción de representaciones que interactúan a través de dispositivos bidimensionales, tridimensionales, ausentes de movimiento o inmersos en las convenciones del lenguaje audiovisual. En todo caso, se trata a la fotografía como un espacio de investigación y experimentación, más que mero dispositivo visual.
La intención es proponer un intercambio de interpretaciones, abordajes y conceptualizaciones sobre la imagen que incorporan fotografías o elementos propios de ese medio para ser procesados, resignificados y devueltos como parte de una lectura crítica tanto desde la perspectiva formal como en el ámbito de los signos, sus diversas caracterizaciones (índice, icono o símbolo) y las implicaciones que éstos revelan al espectador a través de los temas que alimentan cada una de las propuestas de los artistas participantes.
La muestra estará conformada por obras de artistas mexicanos y residentes en el país provenientes de diversas generaciones. Hay un énfasis en la producción de creadores del norte de la República, así como en la diversidad de soportes que conforman la selección de piezas.
Participan: Colectivo Estética Unisex (México – Colombia); Edgar Durán (Ciudad de México, 1982); Lorena Estrada Quiroga (Nuevo León, México, 1970) y Futuro Moncada (Colombia, 1971); Julie Escoffier (Francia, 1989); Carlos Iván Hernández (Ciudad de México, 1984); Alfredo Káram (Sonora, México, 1980); Ilán Lieberman (Ciudad de México, 1969); Michael López Murillo (Colombia, 1973); Jason Mena (Puerto Rico, 1974); Fabiola Menchelli (Ciudad de México, 1983); Andrés Felipe Orjuela (Colombia, 1985); Miguel Ángel Ortega Bugarín (Jalisco, México, 1982); Marta María Pérez Bravo (Cuba, 1959); Roberto Salazar (Nuevo León, México, 1978); Pavka Segura (Ciudad de México, 1971); Wolfgang Scholz (Alemania, 1958); Isaac Torres (Ciudad de México, 1982); Marco Treviño (Monterrey, Nuevo León, México, 1986); David Vera (Sonora, México, 1989).
>
>
Texto de presentación: Las apariencias engañan: Exploraciones a partir de la fotografía en México
¿Dónde concluye una imagen fotográfica?, ¿en el margen blanco de la impresión?, ¿por los bordes donde coincide con el soporte rígido?, ¿en todo lo exterior al marco que la contiene? ¿Y por qué discutir sobre un aspecto tan lejano del plano simbólico? ¿Por qué apartarse de esa base teórica que interpreta las relaciones de este medio con las experiencias sensoriales del mundo?, ¿aún necesitamos diferenciarla tanto de los demás soportes de la expresión artística?
La materialidad constitutiva de la fotografía es una característica poco relevante en las lecturas curatoriales sobre la producción mexicana y por ello resultó uno de los ejes principales para articular esta exhibición. Sin embargo, no se trata de ofrecer un catálogo de casos raros o excepcionales, sino un interés por demostrar un uso recurrente, una metodología certera para representar. La misma que permite involucrarse, y fundirse, con otros códigos provenientes de tradiciones artísticas bien cimentadas, a través de los cuales lo fotográfico se continúa, expande y reconfigura.
El carácter híbrido de buena parte de las propuestas aquí reunidas está animado por una postura crítica hacia el avasallamiento de imágenes que saturan nuestras relaciones sociales, políticas, inclusive históricas. De ese torrente se han tomado puñados de imágenes que se cancelan, se reinterpretan, se yuxtaponen a través de sutiles veladuras o literalmente se queman. Otra sección apunta hacia las interconexiones entre la presencia aludida y su manifestación espacial.
Una más juega con la presentación de conglomerados donde las convenciones del audiovisual, y la música, se enlazan con el principio de la toma fija, acercándose a lo contemplativo. También se encontrarán intromisiones en el ámbito editorial, una modalidad de distribución sumamente cotizada ahora entre los fotógrafos emergentes de todas partes del orbe, y un ejercicio congruente con el actual programa curatorial del MUCH.
La presente enunciación de la fotografía realizada en México toma distancia de pautas bien conocidas: Una relacionada con la puesta en escena y su cruce con las referencias autobiográficas. La otra, un pretendido canon donde la vida social y sus conflictos han forjado lo que se considera representativo de la historia de la fotografía mexicana. No es mi interés crear una nueva "trinchera" sino señalar un conjunto de obra, congruente a los intereses de los artistas seleccionados, quienes desde las particularidades de un sistema de representación visual abrazan la diversidad del arte y sus posibilidades de traducción infinita.
Irving Domínguez (Ciudad de México, 1976). Curador y crítico de arte. Realizó sus estudios en el Centro de la Imagen (CONACULTA), en Teratoma, AC., y en la Colección/Fundación JUMEX. Estudió fotografía (teoría e historia) en el Centro de la Imagen y la Escuela Nacional de Antropología e Historia (INAH).
Esta exposición fue posible gracias al apoyo de CONACULTA, a través de la Comisión de Cultura de la Cámara de Diputados.
http://www.chopo.unam.mx/
>
>
>
>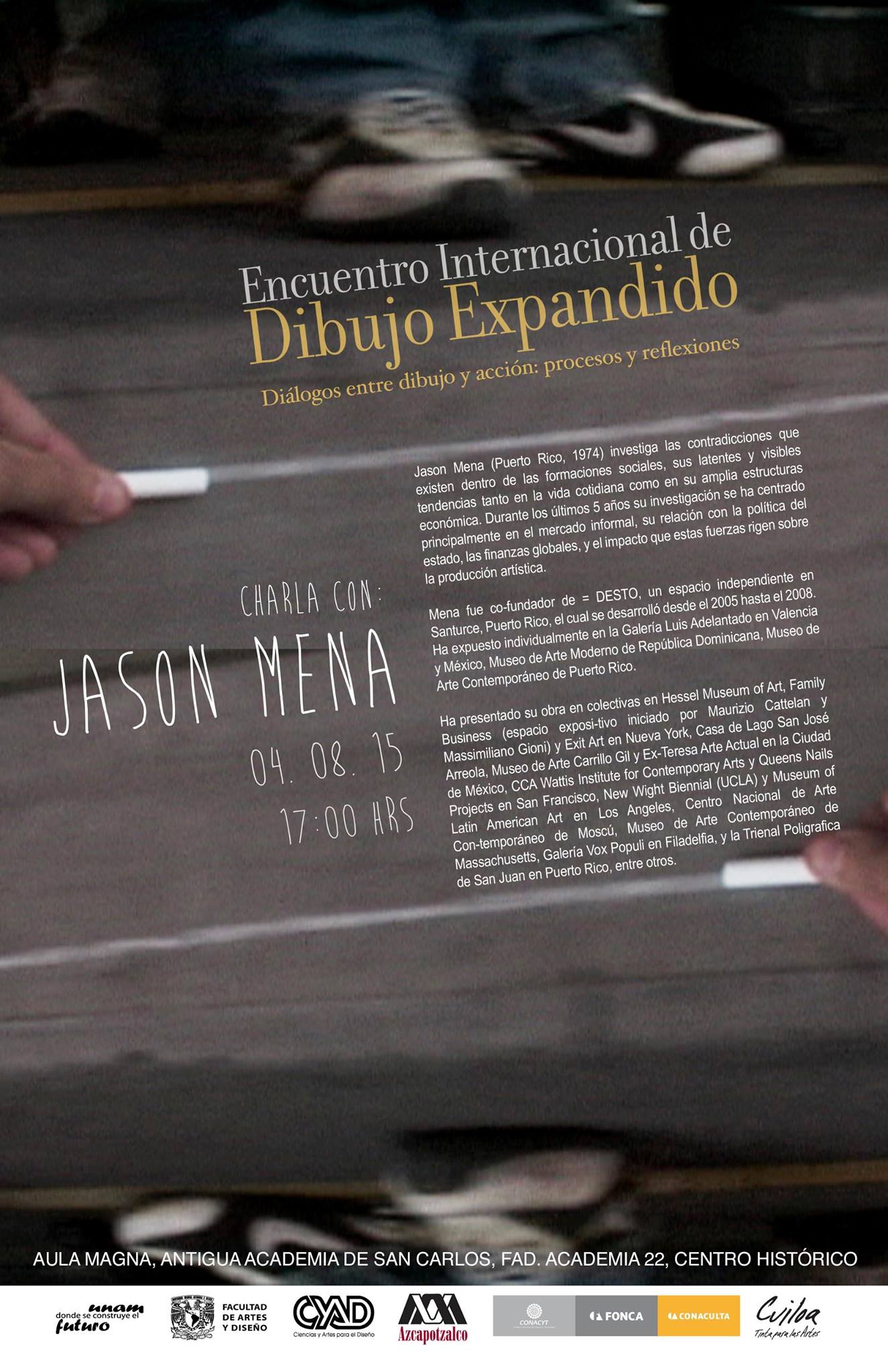 Encuentro Internacional de Dibujo Expandido
Diálogos entre dibujo y acción: procesos y reflexiones
Viernes 4 de septiembre de 2015, 17:00 horas
Aula Magna, Antigua Academia de San Carlos
Facultad de Arte y Diseño (FAD)
Ciudad México
http://www.fad.unam.mx/
>
>
>
>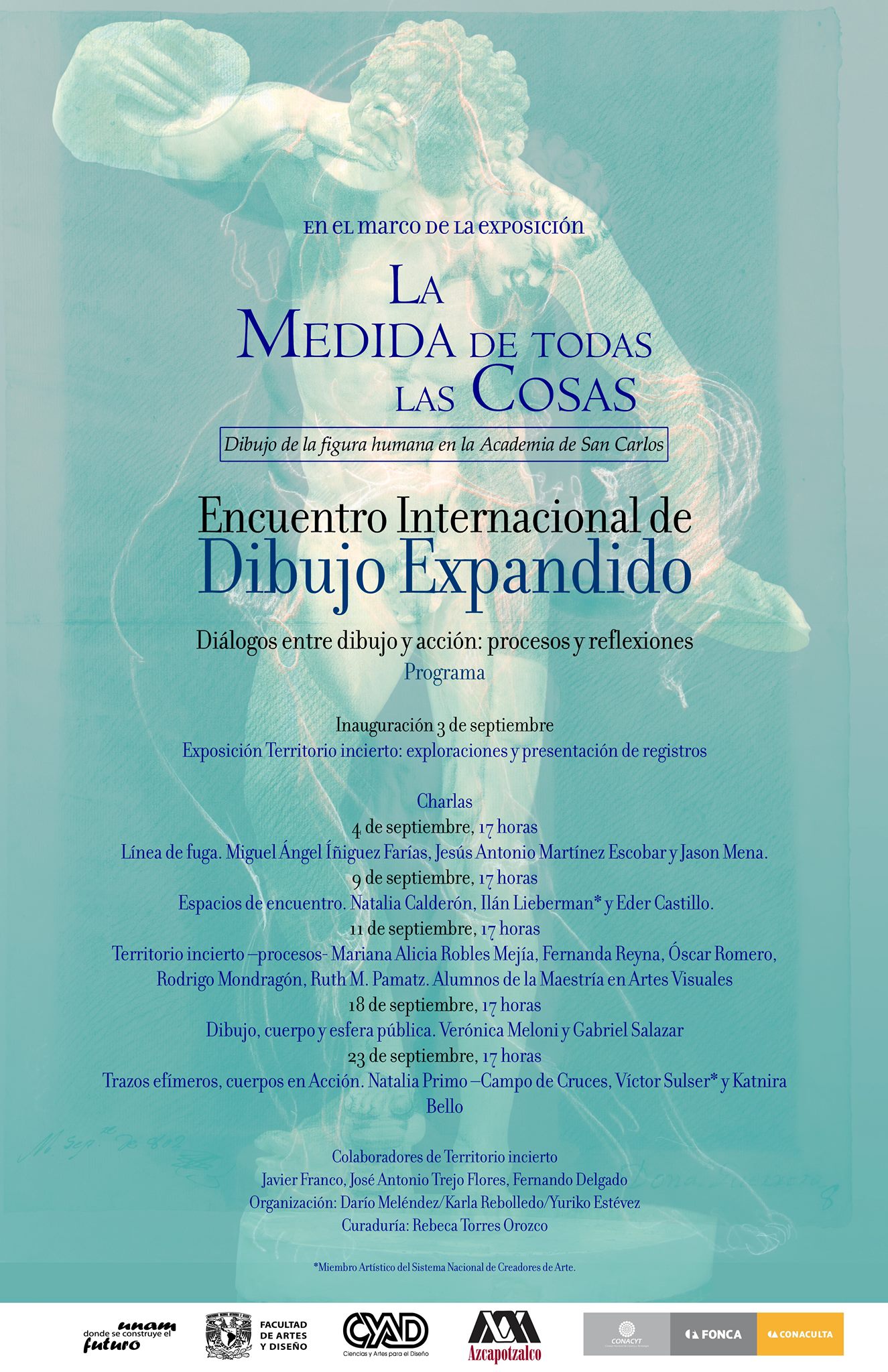 Encuentro Internacional de Dibujo ExpandidoDiálogos entre dibujo y acción: procesos y reflexiones
Del 3 - 23 de septiembre de 2015
Aula Magna, Antigua Academia de San Carlos
Facultad de Arte y Diseño (FAD)
Ciudad México
En el marco de la próxima exposición "La Medida de todas las cosas: Dibujo de la figura humana en la Academia de San Carlos", se llevará a cabo el "Encuentro Internacional de Dibujo Expandido", del 03 al 23 de septiembre.
http://www.fad.unam.mx/
>
>
>
>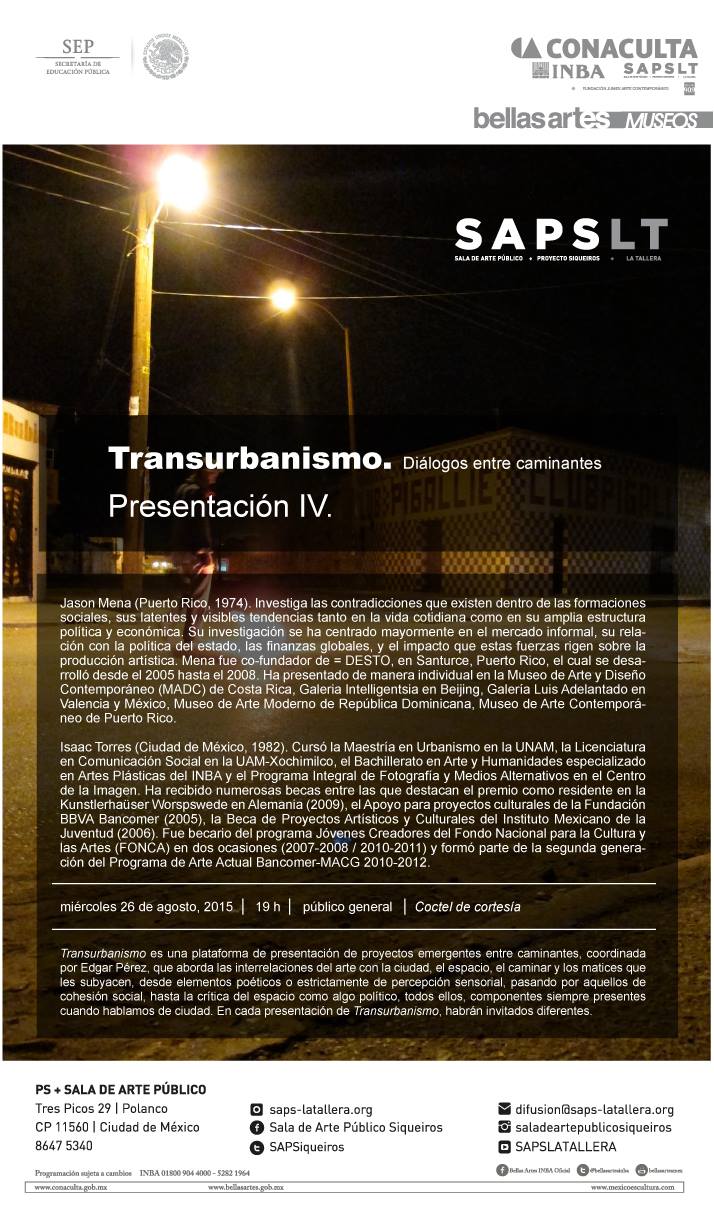 Transurbanismo
Miércoles 26 de agosto del 2015 de 7:00pm - 9:00pm
Sala de Arte Publico Siqueiros (SAPS)
Ciudad México
Conversatorio que sostendrán los artistas Jason Mena e Isaac Torres, sobre las interrelaciones entre la práctica artística y la ciudad.
Transurbanismo es una plataforma de presentación de proyectos emergentes entre caminantes, coordinada por Edgar Pérez, que abordan las interrelaciones del arte con la ciudad, el espacio, el caminar y los matices que les subyacen, desde elementos poéticos o estrictamente de percepción sensorial, pasando por aquellos de cohesión social, hasta la crítica del espacio como algo político, todos ellos, componentes siempre presentes cuando hablamos de ciudad. En cada presentación de Transurbanismo, habrán invitados diferentes.
La Sala de Arte Público Siqueiros, ubicada en la colonia Polanco de la ciudad de México y La Tallera Casa Estudio de David Alfaro Siqueiros en Cuernavaca, Morelos, fueron legados mediante testamento público por David Alfaro Siqueiros (1896-1974) al "pueblo de México", junto con una importante colección de obra de caballete, gráfica, dibujo, estudios y proyectos murales, así como su archivo personal y biblioteca.
El 12 de diciembre de 1973, 25 días antes de morir, expresó su deseo de que en éstos espacios se preservaran y difundieran sus obras e ideas; que fueran centros de análisis y de experimentación para el "arte público" del porvenir.
Hoy en día, la Sala de Arte Público Siqueiros es un museo, un centro de consulta e investigación, pero también es la sede de innumerables conferencias y mesas de discusión sobre arte contemporáneo. La SAPS ha abierto su espacio al arte contemporáneo para dar continuidad a las inquietudes técnicas y temáticas del muralista.
SAPS: difusion@saps-latallera.org | +52 8647 5340 | Facebook
La Tallera: difusion-latallera@inba.gob.mx | +777 160 11 90 | Facebook
Tres Picos 29 (esquina con Hegel)
Polanco, México D.F. 11560
PROYECTO SIQUEIROS: Sala de Arte Público Siqueiros - La Tallera, pertenece a la red de museos de la SEP, INBA y CONACULTA.
http://www.saps-latallera.org/
>
>
>
>

La casa de mis sueños: Franz Hals 137
15 y 16 de agosto del 2015
Franz Hals 137
Col. Alfonso XIII
Del. Álvaro Obregón
México D.F.
Pedro Medina Guzmán "El Charro" fue un arquitecto tapatío, profesor universitario, pintor y apasionado del arte. Maestro por amor, arquitecto de profesión, pintor por vocación y escultor por añadidura, como el mismo se autodenominó, fue un apasionado de la arquitectura, la plástica y el arte sacro.
Hacia mediados de los años cuarenta inició el proyecto de construcción de la que nombró "la casa de sus sueños", y que durante varios años fue trabajando poco a poco hasta concretarla, al mismo tiempo que formó una numerosa familia. Durante varias décadas su estudio y su casa familiar estuvieron localizados en la calle de Franz Hals 137, uno de los primeros predios ocupados de la colonia Alfonso XIII, ubicada en la zona poniente.
La casa fue el cúmulo de varios años de trabajo. En su esencia mantuvo un estilo moderno combinado con la arquitectura vernácula de la región jalisciense (de donde provenía El Charro) así como la presencia de materiales como la piedra volcánica, el ladrillo aparente, el vidrio y el hierro en enormes ventanales con claras reminiscencias a la arquitectura moderna mexicana.
La producción arquitectónica del Charro no fue vasta, sin embargo su producción plástica si lo fue. Como catedrático de la Facultad de Arquitectura llevó la tutela de los talleres de dibujo y actualmente uno de los talleres de la mencionada facultad en la UNAM lleva su nombre.
Luego de su muerte – hace poco más de una década – su familia, en particular su hija Teresa Medina, se dedicaron a conservar y catalogar parte del acervo producido por el arquitecto, no obstante su obra cumbre, – la casa de sus sueños -, será demolida en unas semanas, luego de haber sido vendida a una empresa dedicada a la construcción y el desarrollo inmobiliario.
Esta casa, que ahora se encuentra completamente vacía, guarda en sus muros la esencia de sus habitantes y de la historia de su construcción, la carga emotiva de 70 años de haber sido el sueño arquitectónico de su creador y el espacio que albergó a su familia. La construcción despojada de sus detalles y sus muebles (incluso de la vida misma de quienes la habitaron) ha sido visitada por un grupo de artistas, quienes han sido invitados a rendir un tributo al espacio, a la arquitectura y a la memoria, en el efímero tiempo en que esta casa espera la llegada de su ocaso ante la fuerza de los bulldozers que acabarán con su existencia.
Artistas:
Participan:
Eduardo Abaroa
María José Alós
Sofía Abreu
Fabián Ávila & Armstrong Liberado (Colectivo de Música Libre)
Paola de Anda
Aníbal Catalán
Ramiro Chaves & Jimena Schlaepfer
José Luis Cortés-Santander
Fernando Flores
Rafael Izquierdo Cuervo
KE/MP
Pedro Medina Guzmán "El Charro"
Jason Mena
David Miranda & Ricardo Rendón
Pavka Segura
Mesa Redonda:
Amanda de la Garza (Curadora adjunta del MUAC)
Julio García Murillo (Curador CCU Tlatelolco)
Alejandro Hernández (Arquitecto y Editor de Arquine)
Teresa Medina (Archivo histórico Pedro Charro Medina)
Live Act:
Rascalee Sound System
Dj. Yodex
La casa de mis sueños: Franz Hals 137 se compone de una serie de intervenciones en torno a la casa diseñada y construida por el Arq. Pedro Medina Guzmán "El Charro".
Proyecto de Isaac Torres y Rafael Izquierdo Cuervo (El Asunto Urbano).
http://elasuntourbano.mx/
>
>
>
>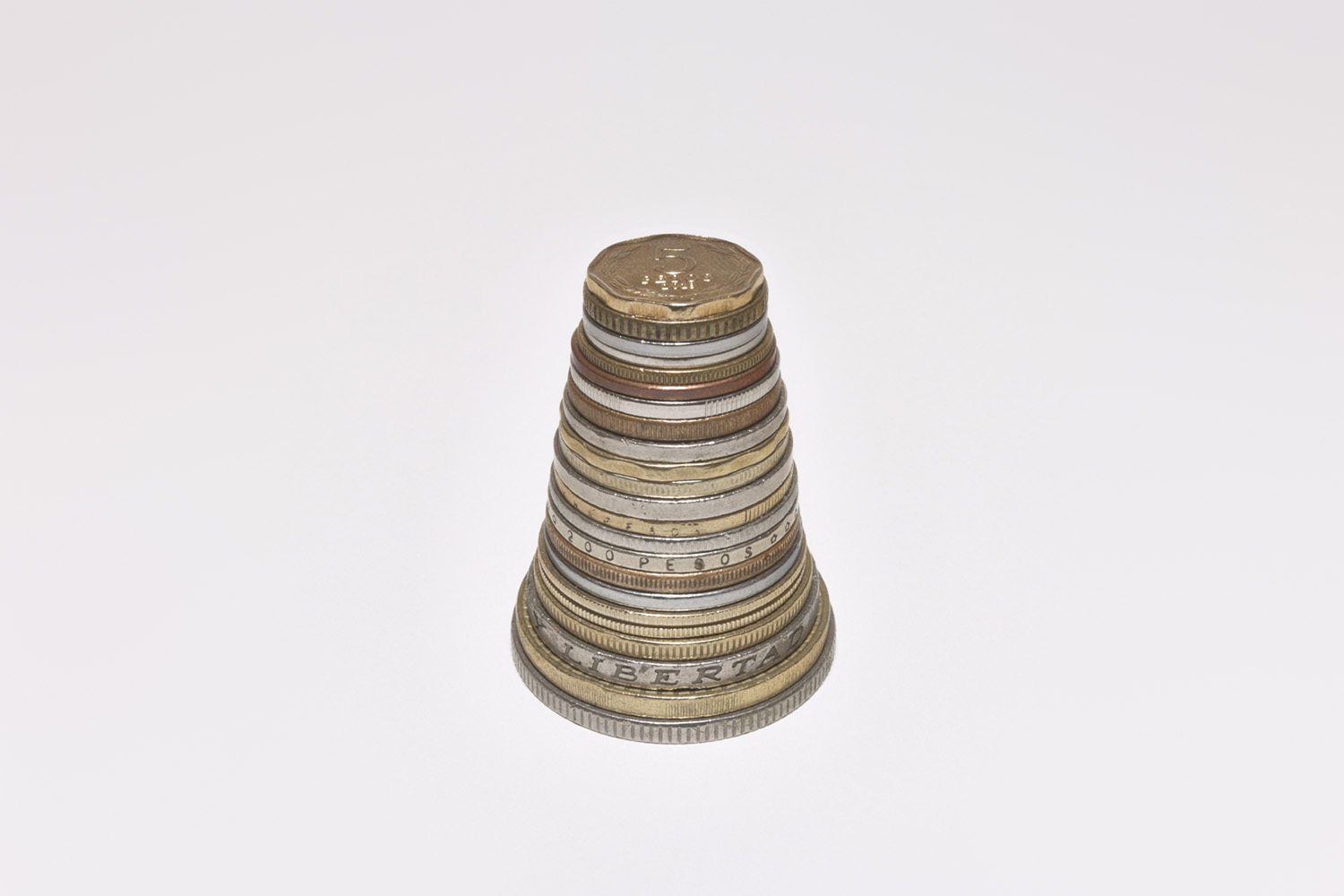 Coste de Oportunidad
Curaduría: María José Chavarría
Inauguración: Jueves 30 de julio, 7:00 p.m.
Del 30 julio al 27 de agosto del 2015
Sala 1.1
Museo de Arte y Diseño Contemporáneo (MADC)
Antigua Fábrica Nacional de Licores (FANAL)
San José, Costa Rica
Las propuestas de Jason Mena tocan temas vinculados principalmente a la economía. Desde la intervención de objetos, la pintura y distintas acciones, en sus proyectos están presentes reflexiones sobre los valores de cambio, las posibilidades de empleo, la inflación y los salarios mínimos, entre otros. El artista ha investigado de manera constante el funcionamiento del mercado negro y la vinculación de este con políticas estatales, las finanzas mundiales, y cómo ello tiene algún tipo de sujeción con el circuito del arte. Todo esto buscando una relación con la realidad que se vive en distintos países latinoamericanos, y a las diferencias sociales marcadas dentro de este lado del mapa.
Aunque es proveniente de Puerto Rico, el artista ha trabajado también desde hace varios años y de manera cercana, otros contextos como el mexicano.
-María José Chavarría
http://madc.cr/
>
>
>
>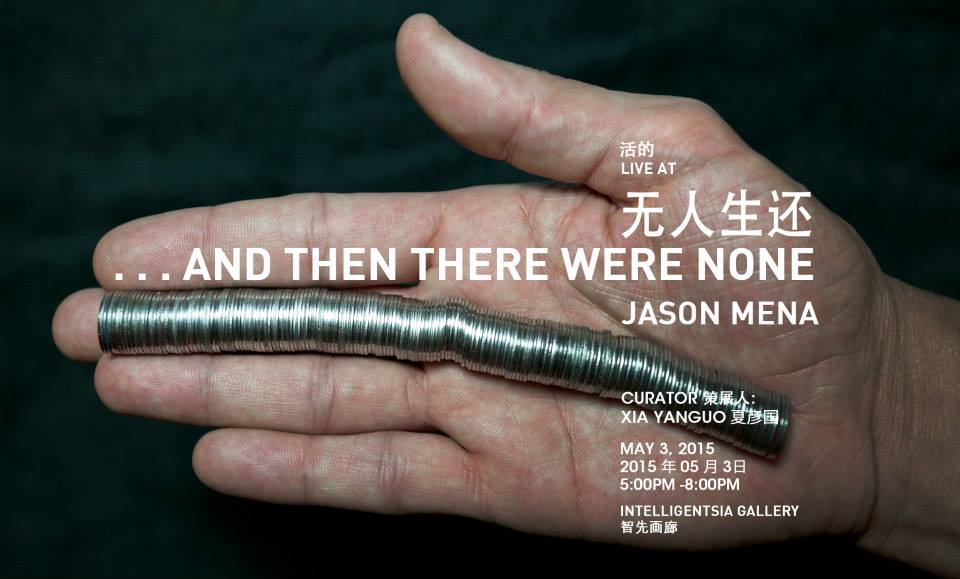 …And Then There Were None
Live At #22
May 3, 2015
5:00 pm - 8:00 pm
Intelligentsia Gallery
Beijing
Intelligentsia Gallery is excited to present …And Then There Were None, a solo exhibition by Jason Mena. Curated by Xia Yanguo as part of Live At project, the exhibition investigates the relationship of art production and the forces exerted on it by politics, finance, and the Shadow market. And Then There Were None, presents an installation with financial paraphernalia in order to dissect the relationship of art and power and the multiple ways they are manifested Live At.
Live At
Curated by Xia Yanguo
Opening April 11-may 11, 2015
30 one-day solo shows by artists and artist collectives
Intelligentsia Gallery
Beijing
Intelligentsia Gallery is thrilled to present Live At, a group project featuring Luan Xueyan, Garcia Frankowski, Zhu Liye, Wang Shuai, Kang Jing, Megumi Shimizu, Oliver Haidutschek , Dai Liang, Chen Xi, Liang Ban, Xin Yunpeng, Luo Wei, Li Meng, Alessandro Rolandi, Geng Xue, Li Binyuan, Shao Yinong, Jia Chun, Yu Bogong, Liu Chengrui, Zhao Xin, Jason Mena, Double Fly Art Center, Jin shan, Ma Yongfeng, Ophelia S. Chan, Hu Qingyan, Charlott Markus, USB Art Group, Niko de la Faye Liu Qiming,Sebastian Alonso Bessonart, Ren Zhitian, Ju Anqi and Patty Chang.
Live At is not a regular exhibition. It is a group project. In Live At to solely show is not the goal. The exhibition will take different forms in order to construct new conditions. Live At aims at exploring the relationship between art and social reality, art and space, art and the audience, art and the commonplace.
Guest curated by Xia Yanguo, the exhibition invites more than thirty international artists to create 24-hour shows. Live At is not a simple objectification of art. Live At aims at engaging with the public establishing new relationships between the artist and the audience.
A series of interviews will take place in different forms as artists engage with the audience, curator, and other artists with the intention of generating a dialogue and exploring the concepts behind the project. The resulting interviews will take form in a documentary about the Live At, using the Internet as a platform for breaking through the limitations of time and space.
Additionally, a Salon will take place every Sunday evening during the duration of the exhibition to discuss the concepts that fuel Live At.
This project wouldn't have been possible without the unconditional support of volunteers and the press. Special Thanks go to Capital M for their continuous support of Intelligentsia Gallery, and ScopeArt Magazine that will be cooperating as media partner using their official WeChat account to promote and inform about ongoing events.
At the end of the exhibition, we will entrust ArtJeff (online auction) to auction all the works and the profit will go to artists and future non-profit events and exhibitions.
Live At Schedule
2015. 4. 12: Luan Xueyan
2015. 4. 13: Garcia Frankowski
2015. 4. 14: Zhu Liye
2015. 4. 15: Wang Shuai
2015. 4. 16: Kang Jing
2015. 4. 17: Megumi Shimizu
2015. 4. 18: Oliver Haidutschek
2015. 4. 19: Dai Liang
2015. 4. 20: Chen X
2015. 4. 21: Liang Ban
2015. 4. 22: Xin Yunpeng
2015. 4. 23: Luo Wei
2015. 4. 24: Li Meng
2015. 4. 25: Alessandro Rolandi
2015. 4. 26: Geng Xue
2015. 4. 27: Li Binyuan
2015. 4. 28: Shao Yinong
2015. 4. 29: Jia Chun
2015. 4. 30: Yu Bogong
2015. 5. 1: Liu Chengrui
2015. 5. 2: Zhao Xin
2015. 5. 3: Jason Mena
2015. 5. 4: Double Fly Art Center
2015. 5. 5: Jin Shan
2015. 5. 6: Ma Yongfeng
2015. 5. 7: Ophelia S. Chan
2015. 5. 8: Hu Qingyan
2015. 5. 9: Charlott Markus
2015. 5. 10: USB Art Group USB
2015. 5. 11: Niko de la Faye
2015. 5. 12: Liu Qiming
2015. 5. 13: Sebastian Alonso Bessonart
2015. 5. 14: Ren Zhitian
2015. 5. 15: Ju Anqi
2015. 5. 16: Patty Chang
http://intelligentsiagallery.com/
>
>
>
>

Rhetorical Materialism
Exhibition Opening April 4 - June 6, 2015, 4:00 pm
CCA Gallery
Beijing
CCA in collaboration with Intelligentsia Gallery is thrilled to present its inaugural exhibition Rhetorical Materialism, a group show with works by Pavel Kiselev, Oliver Haidutschek, Ren Zhitian, Xiao Xiao, Wu Ding, Ophelia S. Chan, Jason Mena, Garcia Frankowski.
Taking as a starting point the contemporary state of matter exchange in all its articulations, the exhibition presents works that operate within and against its ideological embodiments.
Rhetorical Materialism avoids the disposable nature of trends, and instead focuses on tools, strategies and methods that articulate the condition of being in a constant struggle with the agents of contemporary materialism, with its all-encompassing channels and networks, and its unbearable superstructures. Manifesto, poem, act, action, process, projection, are all strategies summoned as part of a developing lexicon that deals with the contemporary, with the condition of being-with-time today, as part of history with its rhizomatic implications.
Curated by Garcia Frankowski, the opening international exhibition includes painting, installation, sculpture, video, photography, and mix media in a search for articulating strategies that react, and confront the processes and structures of value, exchange and ideology, as symbols, signs, narratives, assemblages, visual constructs, and material manifestations articulate complex forms of rhetorical materialism.
CCA
1/F CapitaMall Crystal
51 Fuxing Road
Haidian District
Beijing
By Subway:
Line 1
Wanshoulu
Exit B1
http://intelligentsiagallery.com/
>
>
>
>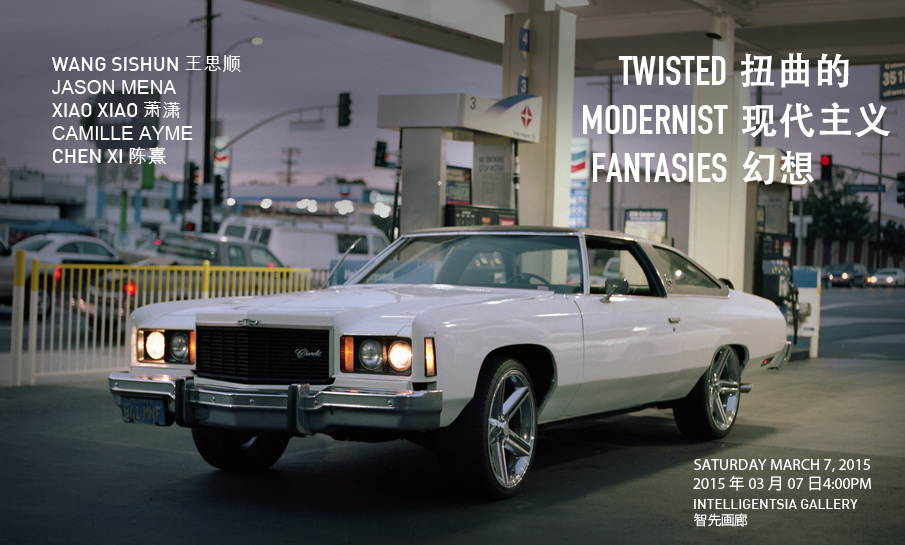 Twisted Modernist Fantasies
Saturday, March 7, 2015, 4:00 pm
Intelligentsia Gallery
Beijing
Group exhibition with works by Wang Sishun (b. 1979 Wuhan, China), Chen Xi(b.1985 Wuhan, China), Xiao Xiao (b. 1984 Hunan, China) Camille Ayme(b. 1985 St Etienne, France) and Jason Mena (b. 1976 Puerto Rico).
Entering a year on what seems a new landscape of global changes and transformations the exhibition invites to reflect on the ungraspable concept of modernization as an inexhaustible process that touches, destroys, transforms and creates. Modernism, looked at as more than a general tendency or movement, but as the territory that ideas, concepts, subjects and objects inhabit.
Curated by Garcia Frankowski, the 10th international group exhibition explores a theoretical framework that casts doubt on the necessity of portraying modernism as an expired image, as a recording of past achievements and failures, as a picture of nostalgic endless creation and of cataclysmic destruction, an instead asks about the possibility of a modernism existing not as material experience but as the spark of twisted desires.
By means of site-specific installations, photography, video and mixed-media the exhibition creates a screen where to project fantastic scenarios that oscillate from metropolitan minimalist dreams, to the machinistic desires of suburban lifestyle, from the material transcendence of the real and imaginary structures of the future, to the critical views of these same structures all while creating a panoramic view of Twisted Modernist Fantasies.
http://intelligentsiagallery.com/
>
>
>
>

Reencuentro: Artistas en Cayey de Frade al presente e Imprecisiones
Curaduria por Mariel Quiñones Vélez y Marina Reyes Franco
Domingo 23 de agosto de 2015 desde las 2:00 PM
Sala Centra y Sala Lorenzo Homar
El Museo de Arte Pío López Martínez de Cayey
Universidad de Puerto Rico
Puerto Rico
La exposición Reencuentro, artistas en Cayey de Frade al presente, en la Sala Central, reúne el trabajo de 27 artistas plásticos cayeyanos. La muestra, bajo la curaduría de Mariel Quiñones Vélez, tiene el propósito de facilitar un nuevo encuentro entre la comunidad y sus artistas plásticos a partir de la figura del primer artista cayeyano reconocido, Ramón Frade, hasta creadores de joven trayectoria. Este recorrido artístico de un siglo en diversos géneros como pintura, grabado, escultura, dibujo y fotografía, implica un reconocimiento de la aportación de los artistas de Cayey a la producción artística puertorriqueña.
En la Sala Lorenzo Homar, se exhibe Imprecisiones la cual aborda los procesos o resultados gráficos que varios artistas han integrado a su práctica, dando a relucir la diversidad de posibilidades que los medios poligráficos ofrecen. La curadora de esta exposición Marina Reyes Franco señala que las piezas incluidas en Imprecisiones abarcan el interés por los dispositivos de comunicación, tales como periódicos, postales, medios digitales y vallas publicitarias.
Ambas exposiciones se suman a la celebración del proyecto Imalabra, que recoge el quehacer artístico de más de cincuenta años del maestro Antonio Martorell, Artista Residente de la Universidad de Puerto Rico en Cayey.
Artistas incluidos en la exposición Reencuentro: artistas en Cayey de Frade al presente: Ramón Frade León, Félix Bonilla Norat, Tulio Alvelo, Félix Rodríguez Báez, Heriberto Dávila, Antonio Martorell, Luis Torres, Elena González, Ramón Sánchez López, Héctor Muñiz, Ismael Hidalgo, Wilda Rodríguez, María del Carmen Rodríguez, Román Berríos Gutiérrez, Roberto A. Cortés, Ángel Nevárez, Carlos J. López, Alicia Rodríguez, Stanley Coll, Ángel Suárez, Lionel Ortiz, Jacinto Torres, Hiram Yunqué, Jesús Gómez, Mónica Félix, Iria Prieto y Anaís Prieto.
Artistas incluidos en la exposición Imprecisiones: Osvaldo de Jesús, Sofía Gallisá, Carlos Irizarry, Carlos Fajardo, Antonio Martorell, Jason Mena, Raquel Quijano, Mónica Rodríguez, Carlos Santiago, Garvin Sierra, Roberto "Yiyo" Tirado y José Vega.
https://cayey.upr.edu/museo-dr-pio-lopez-martinez/
>
>
>
>

Hemisferios: Colectiva de Artistas Internacionales
Jueves 5 de marzo de 2015, 7:30 pm
Centro de la Imagen
Santo Domingo, República Dominicana
Artistas: Jaishri Abichandani (India) / Ricardo Barcellos(Brasil) / Myritza Castillo (Puerto Rico) /Adler Guerrier (Haití) / Emiliano Larizza (Italia) / Jason Mena (Puerto Rico) Juan Pablo Molina (Chile) / Felipe Morozini (Brasil) y Roxana Nagygellér (Costa Rica).
Así como la tierra está dividida en hemisferios, artistas de distintas latitudes conforman esta colectiva que se propone revisar las distintas relaciones que se establecen en los espacios urbanos, ya sean residenciales, industriales o marginales.
Con imágenes que valoran y presentan una cuidada puesta en escena, este conjunto de obras nos hablan de ciudades desbordadas por el desarrollo anómalo que sufren generalmente las grandes urbes. Unas lo abordan de manera directa y cruda, otras a través del sentido figurado y la fantasía.
Edificaciones levantadas muchas veces sin planes de desarrollo urbano, así como la tolerancia ante el incumplimiento de normativas propias del sector de la construcción, provocan significativos daños al medio ambiente. El resultado: contaminación y disturbios ambientales.
Hemisferios propone una reflexión sobre la ocupación de territorios en las distintas ciudades, ya sean metrópolis o pequeños asentamientos urbanos. ¿Están considerando estos conglomerados humanos las acciones directas que producen sobre la naturaleza y los distintos ecosistemas?
Carlos Acero
Presidente de la Asociación Dominicana de Críticos de Arte, ADCA/AICA
Centro de la Imagen continua su programa de actividades que incluyen educación mediante diplomados, talleres, seminarios, exposiciones de fotografías, proyecciones, y este año la Bienal del premio Joven de la Imagen: Fotografía y Video.
http://centrodelaimagenrd.org/
>
>
>
>
>
>
>
>
>
>
>
>
>
>
>
>
>
>
>
>