2022
>
>
>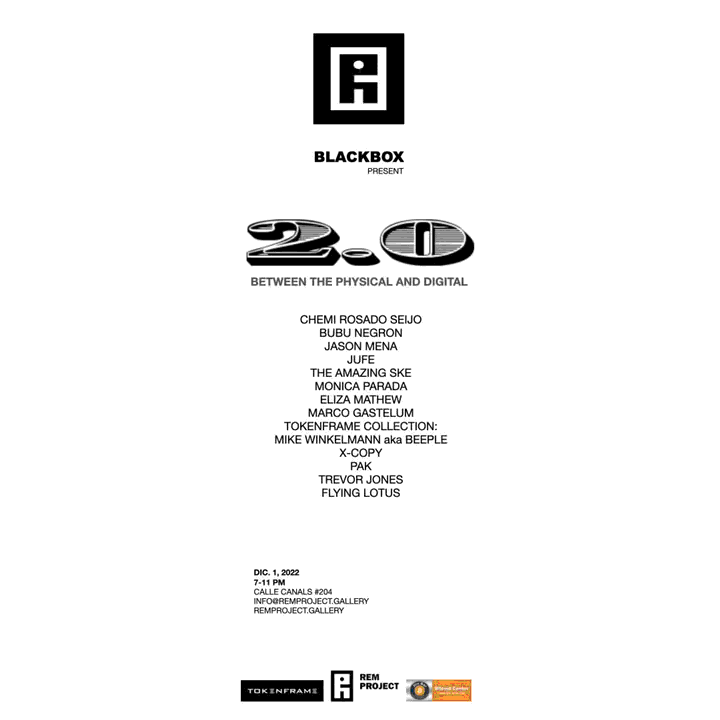 2.0 Between the Physical and Digital
December 1, 2022
REM Project Gallery
Puerto Rico
Artistas: Chemi Rosado Seijo, Jesús 'Bubu' Negrón, Jason Mena, JUFE, The Amazing SKE, Mónica Parada, Eliza Mathew, Marco Gastelum, Tokenframe Collection: Mike Winkelmann a.k.a. Beeple, X-Copy, Pak, Trevor Jones, Flying Lotus.
Éste próximo jueves 1 de diciembre a las 7:00pm, como parte del Puerto Rico Blockchain Week, REM Project inaugura Blackbox, su primera sala de arte en formato digital y NFT paralelo a su más reciente exposición colectiva, titulada "2.0 Between the Physical and Digital". La muestra, cuenta con la participación de un variado grupo de artistas con diferentes trayectorias que abordan desde sus respectivos cuerpos de trabajo temas vinculados al W3, las visiones afrofuturistas, la decolonización, el Sur Global como lugar de enunciación y los diálogos en torno al feminismo.
El recorrido de la exposición varia en cuanto a medios y aproximaciones, apostando siempre por la diversidad como estrategia para el encuentro entre públicos y artistas de distintas generaciones. Quienes asistan, tendrán la oportunidad de apreciar medios tan variados como la pintura, la escultura, el ready-made, vídeo, instalación y NFT, entre otros. Todos vinculados a la línea temática que sirve como pie forzado, la relación cada vez más estrecha que existe entre el mundo material y las experiencias digitales.
Esta exposición da continuidad al trabajo de años que Roberto Escobar Molina y REM Project hacen por visibilizar la labor de artistas de Puerto Rico, el Caribe, América Latina y África en escenarios locales e internacionales. Apoyando el trabajo de artistas emergente así como la trayectoria de artistas establecidos de mediana y larga carrera. Esta muestra, representa para el público local una oportunidad para poner en valor las aportaciones de sus artistas contemporáneos junto al de profesionales provenientes de otros territorios con quienes mantiene productivos diálogos estéticos y conceptuales.
REM Project esta localizada en la Calle Canals, 204, Piso 1.
https://www.remproject.gallery/
>
>
>
>

Revolutions In Two Parts
Curated by Raul Zamudio
From Thursday, July 15-July 25, 2022
Chambre
New York City
Artists: Isaac Aden, Jeannette Doyle, Shahram Entekhabi, Eduardo Gil, Jeffrey Hargrave, Noel Hennelly, Kristin Bauer & Martin Durazo, Ferran Martin, Jason Mena, Behnaz Nikkah Monfared, Gazalah Seidabi, Miguel Rodriguez Sepúlveda, Sari Tervaniemi, Abdul Vas, Alvaro Versuzco
https://www.instagram.com/proyectosraulzamudio/
>
>
>
>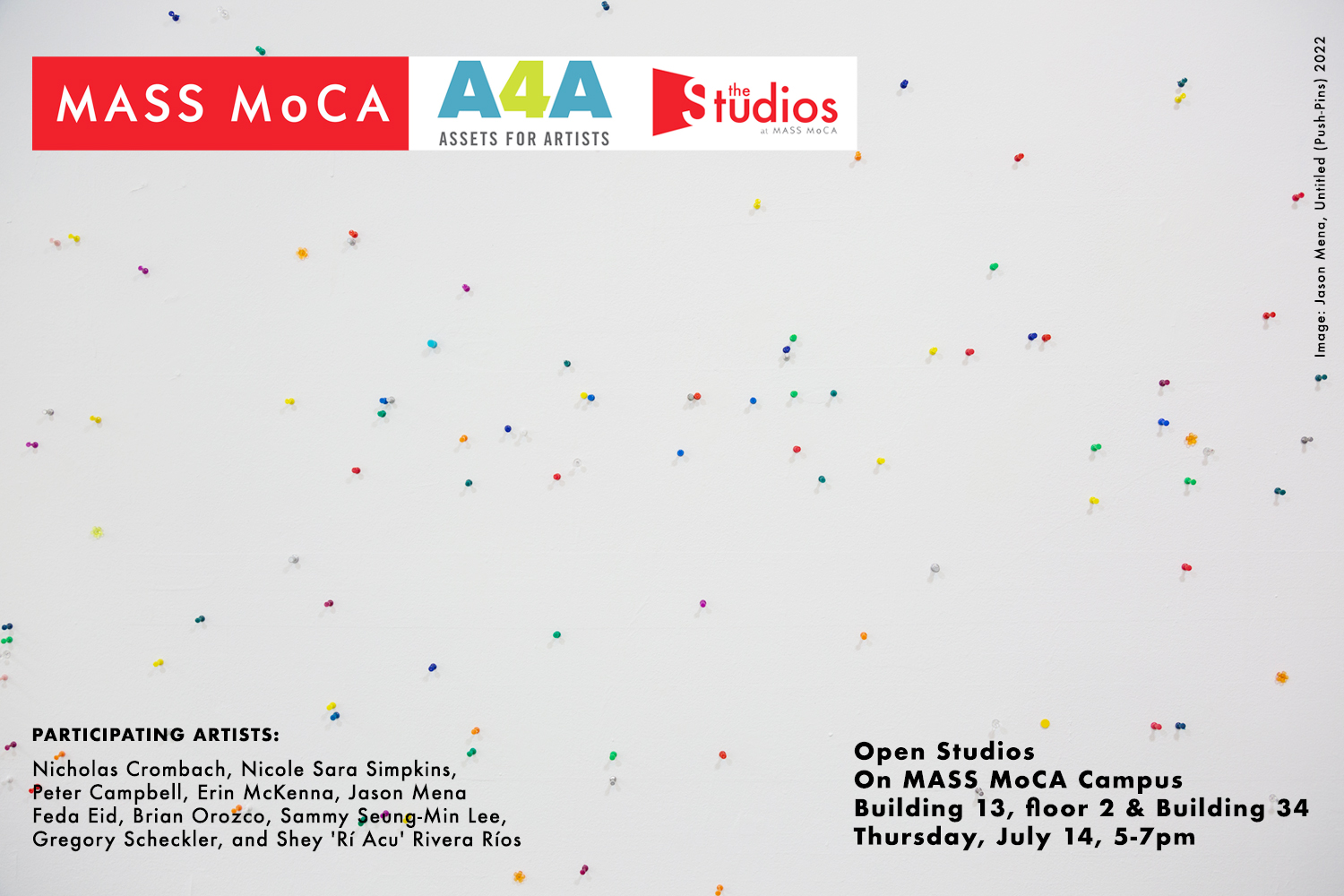 Open Studios
July 14 from 5-7 p.m.
Building 13, floor 2, from 5-7 p.m.
MASS MoCA
Artists: Nicholas Crombach, Nicole Sara Simpkins, Peter Campbell, Erin McKenna, Jason Mena, Feda Eid, Brian Orozco, Sammy Seung-Min Lee, Gregory Scheckler, and Shey 'Rí Acu' Rivera Ríos
The Studios is MASS MoCA's artist and writers residency program situated within the museum's factory campus and surrounded by the beautiful Berkshire Mountains. Operated by MASS MoCA's Assets for Artists department, the residency runs year-round and hosts up to 10 artists at a time. Artists of any nationality can apply for stays of 2-8 weeks.
https://www.assetsforartists.org/
>
>
>
>

Earth: A Retrospective
Curated by El Ultimo Grito (Rosario Hurtado & Roberto Feo)
From 07.07.2022 to 04.06.2023
Bombas Gens Centre d'Art
Valencia, Spain
Within the framework of World Design Capital Valencia 2022, Bombas Gens Centre d'Art – under the artistic direction of Sandra Guimarães— has invited El Ultimo Grito to create an exhibition proposal based on the Per Amor a l'Art Collection. In this exhibition, design operates as a conceptual and material narrative and curatorial device, sketching a sort of language of the interlude, engaging in a dialogue that opens a speculative approach into the nature of this collection and its individual works.
For El Ultimo Grito, design is an in-betweener. Design is an action, a verb, and not a noun or object. Although these are commonly mistaken as design, they are just by-products of these processes. Design lives in those in-between spaces that exist between humans and their surrounding worlds, both real or fictional, conceptually and materially connecting two distinct points in time and space.
"Earth: A Retrospective" showcases the Per Amor a l'Art Collection as a "creative geography" –an editing concept developed by Lev Kuleshov, designed to collide shots from different locations to generate a seamless new landscape where the narrative elapses. With this project, El Ultimo Grito is looking back at Earth from an undetermined point in a future space-time. A point in which our memory of Earth is broken and our only link back to it is a collection of images where signified and signifier become blurred; where our gaze romanticises them into narratives seeking to find meaning beyond their historicity.
Generated in the present by trying to reimagine a past from an unknown future, "Earth: A Retrospective" features works of the Per Amor a l'Art Collection and El Ultimo Grito, including artists such as Nobuyoshi Araki, Bernd and Hilla Becher, EUG-Arno Mathies, Lewis Baltz, Bleda y Rosa, Iñaki Bonillas, Pedro Cabrita Reis, Joan Cardells, Imogen Cunningham, Tacita Dean, Koji Enokura, Elger Esser, Hans-Peter Feldmann, Inma Femenía, Lee Friedlander, Carlos Garaicoa, Paul Graham, Noritoshi Hirakawa, Jonas Mekas, Jason Mena, Mathieu Mercier, Matt Mullican, Nicolás Ortigosa, Tod Papageorge, Thomas Ruff, Armando Salas Portugal, and Aaron Siskind, among others.
El Ultimo Grito is an artistic duo formed by Rosario Hurtado and Roberto Feo. Since 1997, they have produced work that responds to an ongoing investigation into the nature and representation of systems. This work is both the means to analyze and advance their ideas in the subject and the object of the investigation itself. The results they produce are presented in various contexts and take different forms that have ranged from installations, objects, films, performances and publications to curatorial, editorial, and academic projects.
The work of El Ultimo Grito is present in the Per Amor a l'Art Collection. Recently, they have participated in the exhibition "Hiperespacios" (2021) at Bombas Gens Centre d'Art with an intervention entitled "(Mise-en-scène)", which transformed the gallery hall into a landscape wrapped in smoke and flames.
In 2012 they were awarded the prestigious London Gold Design Medal acknowledging their contribution to design in the UK and more recently the 2019 Madrid Design Festival Award.
Artists:
Nobuyoshi Araki 1940 (Japan)
Lewis Baltz 1945 (United States)
Bernd & Hilla Becher 1931 (Germany)
Bleda y Rosa 1969 (Spain)
Iñaki Bonillas 1981 (Mexico)
Pedro Cabrita Reis 1956 (Portugal)
Joan Cardells 1948 (Spain)
Imogen Cunningham 1883 (United States)
Tacita Dean 1965 (United Kingdom)
EUG-Arno Mathies (Switzerland)
Koji Enokura 1942 (Japan)
Elger Esser 1967 (Germany, France)
Hans-Peter Feldmann 1941 (Germany)
Inma Femenia 1985 (Spain)
Lee Friedlander 1934 (United States)
Carlos Garaicoa 1967 (Cuba)
Paul Graham 1956 (United Kingdom)
Noritoshi Hirakawa 1960 (Japan)
Jonas Mekas 1922 (Lithuania)
Jason Mena 1974 (Puerto Rico)
Mathieu Mercier 1970 (France)
Matt Mullican 1951 (United States)
Nicolás Ortigosa (Spain)
Tod Papageorge 1940 (United States)
Thomas Ruff 1958 (Germany)
Armando Salas Portugal 1916 (Mexico)
Aaron Siskind 1903 (United States)
Videos:
Exhibition Intro
Exhibition Guided Tour
Exhibition Video Catalog
https://www.bombasgens.com
>
>
>
>

The Studios
In residence from June 22 - July 19, 2022
MASS MoCA Massachusetts Museum of Contemporary Art
North Adams
The Studios is MASS MoCA's artist and writer residency program situated within the museum's factory campus and surrounded by the beautiful Berkshire Mountains. Operated by MASS MoCA's Assets for Artists program, the residency runs year-round and hosts up to 12 artists at a time. Artists of any nationality can apply for stays of 1-8 weeks, though most offered stays are 2-5 weeks.
The Studios at MASS MoCA's Puerto Rico Artist Fellowship has selected its third cohort of Puerto Rico-based artists to receive funded residencies of up to four weeks, including housing, studio space, daily meals, museum access, plus travel and living costs, for artists of all disciplines.
MASS MoCA's Assets for Artists program, selected artists receive private studio space on MASS MoCA's campus, newly renovated housing, free access to the museum's galleries throughout the residency, shared use of printmaking and weaving equipment, optional financial and business coaching from Assets for Artists staff, and a daily group meal.
The 2022 Puerto Rico Fellowship program is supported by the Dorothea L. Leonhardt Foundation, John & Janie Strachan, the Sustainable Arts Foundation, the Benjamin family and several anonymous donors.
https://www.assetsforartists.org/studios-at-mass-moca/
>
>
>
>


>
>
Art Talks: Lets talk about NFTs
May 21, 2022 - 2:00 pm – 3:00 pm
The Cultural Council for Palm Beach County
Palm Beach, Florida
Why NFTs now? How and why is this significant in the overall scope of the history of art? Join Ezra Hubbard and Jason Mena for a lively conversation covering all things NFT, from the basics to the profound.
The Cultural Council for Palm Beach County is the only organization solely dedicated to supporting arts and culture in The Palm Beaches, Florida's Cultural Capital®. In its sustaining effort to foster growth of the cultural sector, the Council provides support services to cultural organizations and creative professionals, administers public and private grant programs, advocates for cultural funding, enhances local arts education, and promotes cultural tourism.
Free admission, registration recommended.
Art Talks run from 2:00 to 3:00 p.m.
https://www.palmbeachculture.com/
>
>
>
>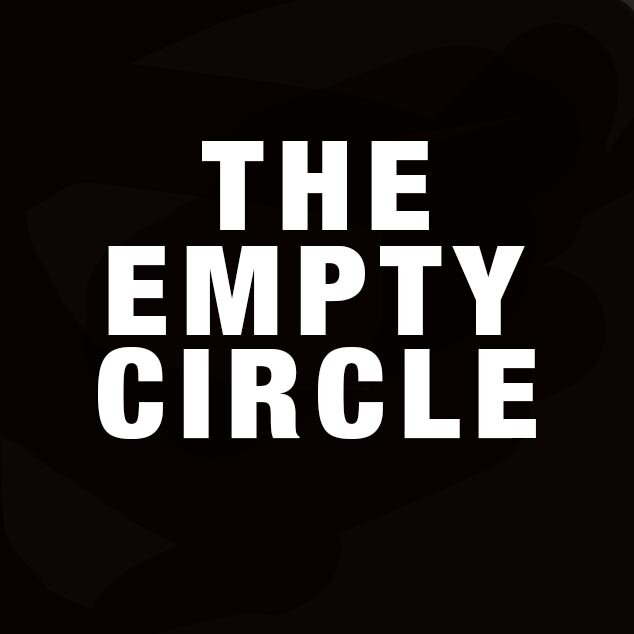 Lapdogs of War
Curated by Raul Zamudio
March 26 - April 24, 2022
The Empty Circle
Brooklyn, NY
Proyectos Raul Zamudio and Empty Circle present LAPDOGS OF WAR, an international, mixed-media exhibition responding to the war in Ukraine, but also addressing wars historically and culturally and through the myriad contexts they are rooted and emanate. In times of social duress and trauma, art becomes more like the famous aphorism by Picasso regarding Guernica that he painted as a response to the Nazi bombing of the eponymous town:
"Painting is not made to decorate apartments. It's an offensive and defensive weapon against the enemy."
Artists: Sociedad Aaron Burr/Jim Costanzo; Alban Camacho; Andrew Demirjian; Andrew Ellis Johnson; Avelino Sala; Behnaz Monfared; Claudia Baez; Dani Ploeger; Despo Magoni; Dominik Podsiadly; Dennis Sears; Eduardo Cervantes; Elin O'Hara Slavick; Enrique Ježik; Fabio Herrera; Ferran Martin; Florencia Kettner; Janet Friedman; Río Jaroslaw; Jason Mena; Jeanette Doyle; Transmisión electoral de Johan; Joseph DeLappe; Julia Justo; Julia San Martin; Mario Maffioli; Matthew Askey; Mehran Tizkar; Miguel Rodríguez Sepúlveda; Miroslaw Chudy; Noël Hennelly; Renzo Ortega; S&P Stanikas; Shahram Entekhabi; Tervaniemi Saree; Sherry Kerlin; Susanne Slavick; Terry Berkowitz; Tommie Soro
The Empty Circle is a space for creation and destruction, the melting drowsiness on the verge of sleep. We encourage emerging artists to explore new ways of working and presenting their work outside traditional exhibition practices. Our staff are not only visual art curators and artists, but also writers, directors, musicians, and dancers. We strive to not only present these different mediums of art but also foster a dialogue between different disciplines, cultures, and generations of artists. Based in Brooklyn, New York, The Empty Circle aims to give local and international emerging artists their first public exhibition opportunity in New York City.
https://theemptycircle.com/
>
>
>
>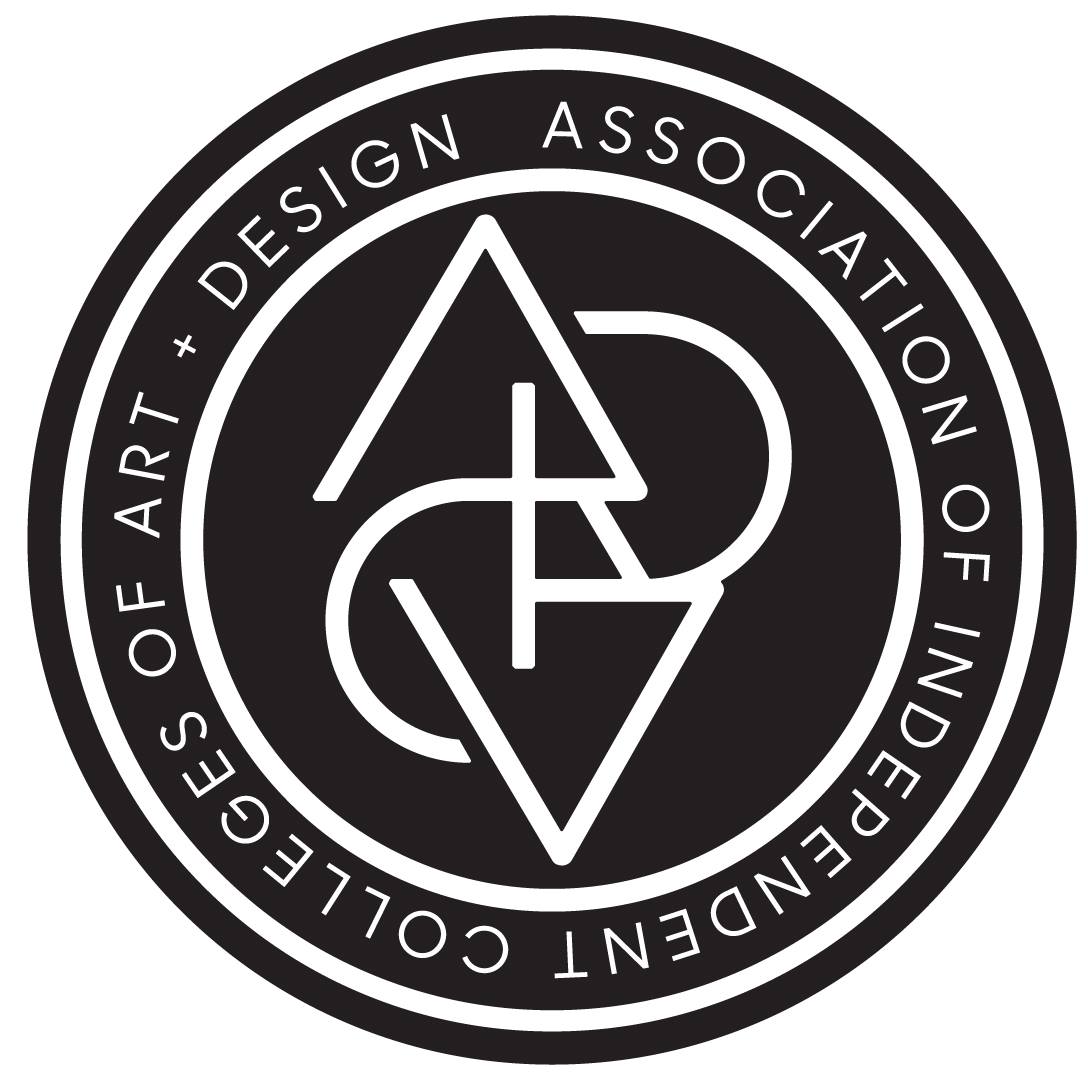 Nominated for The AICAD Post-Graduate Teaching Fellowship
The AICAD Post-Graduate Teaching Fellowship program seeks to provide professional practice opportunities to high-achieving alumni who have recently graduated from AICAD member schools, while also increasing the racial and ethnic diversity of faculty at these institutions. AICAD institutions aspire to create a climate that recognizes and values diversity as central to excellence in art and design education.
AICAD Fellowships include structured and unstructured mentoring and professional development opportunities along with direct teaching experience, health benefits, and other monetary supports.
AICAD – the Association of Independent Colleges of Art and Design – is a non-profit consortium of 39 leading art schools in the US and Canada. It was founded in 1991 by a group of 25 presidents who felt a need for the similarly structured art schools to come together so as to mutually develop their schools and programs. Our mission is to help strengthen the member colleges individually and collectively, and to inform the public about these colleges and the value of studying art and design.
https://www.aicad.org/
>
>
>
>
>
>
>
>
>
>
>
>
>
>
>
>
>
>
>
>