2022
>
>
>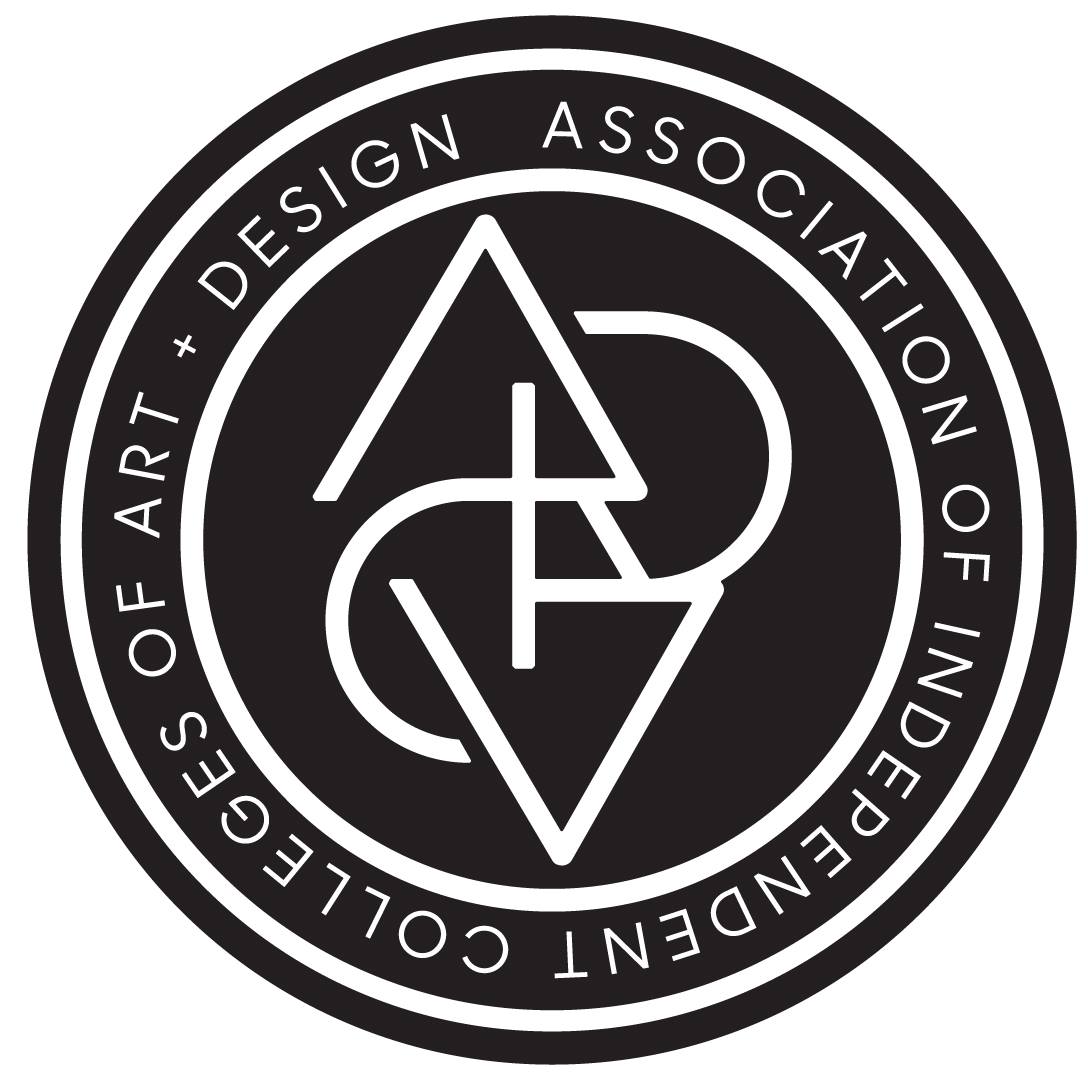 Nominated for The AICAD Post-Graduate Teaching Fellowship
The AICAD Post-Graduate Teaching Fellowship program seeks to provide professional practice opportunities to high-achieving alumni who have recently graduated from AICAD member schools, while also increasing the racial and ethnic diversity of faculty at these institutions. AICAD institutions aspire to create a climate that recognizes and values diversity as central to excellence in art and design education.
AICAD Fellowships include structured and unstructured mentoring and professional development opportunities along with direct teaching experience, health benefits, and other monetary supports.
AICAD – the Association of Independent Colleges of Art and Design – is a non-profit consortium of 39 leading art schools in the US and Canada. It was founded in 1991 by a group of 25 presidents who felt a need for the similarly structured art schools to come together so as to mutually develop their schools and programs. Our mission is to help strengthen the member colleges individually and collectively, and to inform the public about these colleges and the value of studying art and design.
https://www.aicad.org/
>
>
>
>

The Studios
In residence from June 16 - July 13, 2022
MASS MoCA Massachusetts Museum of Contemporary Art
Massachusetts
The Studios is MASS MoCA's artist and writer residency program situated within the museum's factory campus and surrounded by the beautiful Berkshire Mountains. Operated by MASS MoCA's Assets for Artists program, the residency runs year-round and hosts up to 12 artists at a time. Artists of any nationality can apply for stays of 1-8 weeks, though most offered stays are 2-5 weeks.
The Studios at MASS MoCA's Puerto Rico Artist Fellowship has selected its third cohort of Puerto Rico-based artists to receive funded residencies of up to four weeks, including housing, studio space, daily meals, museum access, plus travel and living costs, for artists of all disciplines.
MASS MoCA's Assets for Artists program, selected artists receive private studio space on MASS MoCA's campus, newly renovated housing, free access to the museum's galleries throughout the residency, shared use of printmaking and weaving equipment, optional financial and business coaching from Assets for Artists staff, and a daily group meal.
The 2022 Puerto Rico Fellowship program is supported by the Dorothea L. Leonhardt Foundation, John & Janie Strachan, the Sustainable Arts Foundation, the Benjamin family and several anonymous donors.
https://www.assetsforartists.org/studios-at-mass-moca/
>
>
>
>
>
>
>
>
>
>
>
>
>
>
>
>
>
>
>
>